With the plastic bag ban, the City of Brother Love looks to add 'Environmental Love, Too'
PHILADELPHIA — On March 1st, 2020, when New York State banned plastic carryout bags, the writing was on the wall. Perhaps as that old Czech proverb goes: "a good neighbor increases the value of your property." In other words, if New York State raised its level of eco-consciousness last year, it was only a matter of time before neighboring states followed suit.
"The ban on plastic shopping bags in Connecticut is now in effect Thursday, July 1," reads the report. As for NY's neighboring state New Jersey, they've set their sights on bans of plastic and paper bags as of 2022. This brings the matter to Pennsylvania.
PA's situation isn't quite so clear-cut regarding the bans on plastic. Cities and townships statewide for months now had been lobbying for the legal authority to ban plastic bags in PA. When the Republican-controlled legislature passed the state budget last week, it left the door cracked for cities — such as Philly — to enforce their own bans.
"Officials and activists from Philadelphia to Pittsburgh hailed the decision as a win for curbing the environmental impact of plastic," says the report.
Perhaps Philly, among the nation's largest cities, wants to ensure it keeps pace with the other metro areas, such as LA and NYC, both of which have already banned plastic bags. After all, just as seeing someone sip from a plastic straw is frowned upon in some parts of the country, the sentiment is gradually extending to the use of plastic bags.
Philly has placed businesses around the city on the clock. "By the end of July, retail establishments must post clear signs stating that the establishment will no longer provide single-use plastic bags and non-recycled content paper bags as of Oct. 1," says the report.
By springtime of next year, the city plans to dish out fines for violations of the plastic bag ban.
In short, by the time 2022 rolls around, Philly hopes to have a far more environmentally friendly atmosphere. Perhaps the City of Brotherly Love is intent on ensuring it becomes the "City of Environmental Love, Too."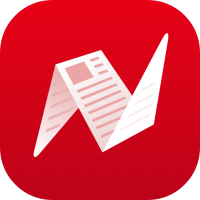 This is original content from NewsBreak's Creator Program. Join today to publish and share your own content.