With the recent spike in filming in Boston & Plainville, A-listers have been spotted around Beantown
Boston, MA — "You know," actress Ellen Pompeo once said, "Boston people are full of sauce!" Indeed, though New York City has a certain glamour, Boston's magic is a bit more, hm, subtle yet every bit as profound. Perhaps this explains why as far back as the 80s, sitcoms cast in the heart of Beantown — such as Cheers — managed to capture the hearts of millions.
Of late, Bostonians would be hard-pressed to miss catching a glimpse of production trucks and film crews. Apparently Hollywood has decided to plant a flag in the Bay State. Apparently.
As Bostianian Karla Unroe puts it: "Every summer it seems like there's some wonderful movie being made and it's fun to watch. It's like living on a set."
Ah, with so many Hollywood stars spotted around town filming, could it be: the Bay State is slowly becoming . . . "Hollywood East"? This week at Don's Diner in Plainville, Halle Berry started shooting for her latest blockbuster film, a sci-fi joint called The Mothership.
Don's Diner owner, Perry Perreault, sounded thrilled to have his family-run business — founded in 1936 — featured in a major motion picture. "They just approached us and asked us," Perry gushed. "They wanted to film here and we agreed to it. We're excited about it."
But Don's Diner isn't the lone area in which Hollywood is planting its flag. Earlier this month, Spirited starring Ryan Reynolds and Will Ferrell filmed at the historic Fairmont Copley Plaza. According to the director of PR at Fairmont Copley Plaza:
We see guests come and they specifically visit our hotel and our restaurant because they want to be where the A-listers have been. They want to grace the same hallways that Kate Hudson has been in, Christian Bale, Director Greta Gerwig, and now Ryan Reynolds and Will Ferrell with 'Spirited.'
So hot is the Bay State, in fact, according to the Massachusetts Film Office website: as many as six projects are currently in the works. In short, at least for the time being — Bostionons should get used to occasionally spotting A-listers around Beantown.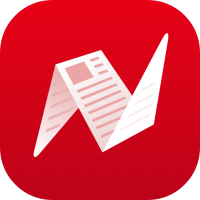 This is original content from NewsBreak's Creator Program. Join today to publish and share your own content.