Hamilton, a modern-day classic, is set to make its debut in Philadelphia's Academy of Music 
PHILADELPHIA — "Alexander Hamilton. My name is Alexander Hamilton. And there's a million things I haven't done . . . but just you wait, just you wait . . ." Perhaps in the past 30 years, short of the Lion King, no Broadway show has been as iconic as Hamilton.
Lin Manuel Miranda's award-winning musical tells the story of founding father Alexander Hamilton. But such story-telling of the sort isn't what's made Hamilton one of the highest-grossing musicals in history. Rather, Miranda once again proves why Steve Jobs was convinced, "Creativity is just connecting things."
Miranda, who grew up in the birthplace of hip-hop, figured out long ago that "rap music" is but a fancy word for poetry spoken over beats. And here lies the true beauty of Hamilton! The rapping in the musical is so hip, heck, audiences can't help but hop out of their seats to give rousing ovations.
From Oct. 20 through Nov. 28, Hamilton will be live and in living color — in the City of Brotherly Love!
According to the report,
Seats cost between $39 and $349, with a limited number of $349 premium seats available. If you're feeling helpless about acquiring a ticket, there will be a lottery for a select number of $10 seats for every performance.
"No matter what they tell you," Brock Koller warns, "there is a maximum purchase limit of 9 tickets per account for the engagement, with the exception of group sales." As for group sales, which require a purchase of at least 10 tickets, more info is available at KimmelCulturalCampus.org.
Inhale . . . there's a buzz in the Philly air! After all, something is rather intriguing about seeing the story of our nation's founding fathers told thru a kaleidoscope of hip-hop, jazz and R&B.
There's a touch of poetic justice to be found in Hamilton's theme — rooted in triumph — being performed in the very city where both our nation's Declaration of Independence and Constitution were drafted, debated, revised and then signed.
Perhaps a classic line from the iconic musical puts it best:
America, you great unfinished symphony, you sent for me. You let me make a difference. A place where even orphan immigrants can leave their fingerprints and rise up — Alexander Hamilton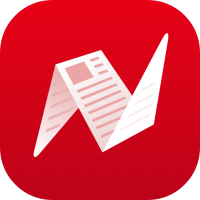 This is original content from NewsBreak's Creator Program. Join today to publish and share your own content.