Some say the Eagles will regret trading Wentz, but most experts agree 'it was the right move'
PHILADELPHIA — My uncle Reggie once scored a touchdown in the Super Bowl. Since childhood, whenever I'd ask him questions about the NFL, he'd always give the same answer: "Nephew, in the pros, winning isn't everything — it's the only thing!"
When Wentz first heard the news the Eagles had drafted a quarterback, "Carson Wentz feels betrayed," Dan Orlovsky reported. After all, since Wentz came into the league, he's been putting up good numbers for the Eagles. Not to mention, Wentz helped Philly win its first and only Super Bowl.
Ah, but as Uncle Reggie loves to remind: "In the pros, winning isn't everything — it's the only thing!"
Unfortunately for Wentz, in the 2020-21 season as a starter — he had a losing record (3−8−1). And once a team has tasted winning a championship, losing leaves an awful aftertaste. No wonder, then, shortly after Coach Pederson was fired — Wentz found himself traded.
Now, the question becomes: Will the Eagles regret trading their franchise quarterback?
Perhaps Euripedes answered best when noting that "nothing has more strength than dire necessity." Indeed, the strength of the Eagles' decision to part with Wentz merely reflected necessity. After all, now that Philly's fanbase has become accustomed to winning, ahem, moving forward losing seasons simply won't do.
The Eagles front office is betting on the younger, more athletic quarterback of the future. "Jalen Hurts definitely fits the bill of the dual-threat, but it's what's underneath the cool and composed demeanor that truly makes him special," Delonta Young writes.
Indeed, from his high school days in Houston to staring at Oklahoma, Hurts had "star potential" written all over him. And that potential, chiefly, is what the Eagles' front office is betting on.
In short, Wentz's gripe from afar regarding the Eagles' broken promise is somewhat fair. But again, so far as "you play to win the game," as Herm Edwards famously reminded, Wentz simply failed to live up to his end of the bargain.
A long, losing season simply forced the hand of necessity. And because necessity is said to be cousins with "by any means necessary," in the end: the Eagles trading away Wentz was not only the right move but also — the smartest decision.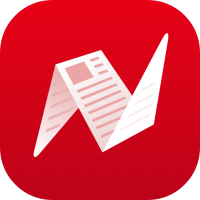 This is original content from NewsBreak's Creator Program. Join today to publish and share your own content.