From fireworks to concerts, New Yorkers can expect a memorable Independence Day
New York City — "No one looks stupid when they're having fun," Amy Poehler once said. Indeed, with parades canceled last year, along with a host of other festivities due to a pandemic, this year's 4th of July promises to take on special meaning.
First up on the special Sunday Funday list is, of course, the famed Macy's Fireworks Display! Whereas last year the annual event spread itself thin over four nights, this year Macy's is primed for a return — better than ever.
Get your popcorn ready as the East River will host the fireworks show, which "offers a star-studded lineup of Coldplay, Reba McEntire, One Republic and Black Pumas, plus a unique salute to America through the military and some of Broadway's most gifted musicians."
During the day, before the grand fireworks display gets underway, there'll be plenty of time and space for getting out on the dancefloor.
The Project 91 Block Party will serve food and drinks. As for planned fun activities, from 1:00 p.m. to 10:00 p.m., New Yorkers are expected to be seen "partying like it's 1999." Of course, DJs aren't expected to arrive until, say, 2-ish, and they'll spin until around 8 p.m. As for the Macy's Fireworks show, it'll also be viewable from the Block Party at 9:25 p.m.
A quick word on "dancing."
Here's some insight: you might as well have fun — like a kid again — and dance like nobody's watching. Heck, because most likely they won't be! Others will be too busy checking their phones, posting on IG, or, well, busy dancing themselves. In short, dance this Independence Day away . . . if your heart feels like it.
Of course, I couldn't end a list of Sunday Funday things to do — for the 4th of July — without mentioning the iconic Subway Series.
Whether you're a baseball fan or not, there's something magical about seeing the Mets and the Yankees square off, in particular on the 4th of July. The showdown starts just after 7 p.m. at Yankee Stadium. No matter which team wins, the fans in attendance are bound to have fun. After all, in the end — a New York team is guaranteed to win.
In short, however you decide to spend your 4th of July, keep in mind Walt Whitman's suggestion:
Do anything, but let it produce joy!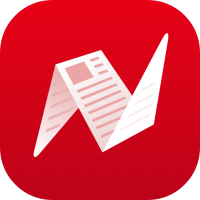 This is original content from NewsBreak's Creator Program. Join today to publish and share your own content.