In hopes of 'righting the ship', NYC lawmakers approved the city's largest budget ever
New York City — Due to quarantine, over the past year or so NYC looked more like The City That Never Awakes. After all, reality had become so turned upside-down that even The City That Never Sleeps found itself issued a curfew.
Life on lockdown made the once swift New York Minute feel like an hour. Sure, New Yorkers were still free to walk down Broadway street, but such freedom didn't extend to walking into Broadway shows. After all, the Theater District was shut down, as was most of "the cultural, financial, and media capital of the world."
Last year's fallout, in which "the city locked down its economy to control the outbreak, creating a major financial strain and forcing the city to reduce its spending," left NYC's economy devastated. No wonder Mayor de Blasio — who's lived through eight city budgets — says there's no doubt this is the most important of all.
"This is the one that will determine the future of New York City and the strength of our recovery," the mayor said Tuesday, during media availability. "It has to be a recovery for all."
With roughly $100 billion at its disposal, the city is intent on righting the ship.
The city plans to spend $30 million to reignite tourism along with hiring 10,000 residents for a cleaning corps around the city. And then, there's the hope to right the ship in systemic areas.
According to the NY Times:
To address racial and economic disparities exposed by the pandemic and national protests over the killing of George Floyd, the city will deposit $100 into the accounts of all kindergartners as part of a "Baby Bonds" effort that could expand to $15 million in the next fiscal year.
Given today's staggering racial wealth gap, with an average white family's net worth ($171,000) being roughly ten times greater than that of a Black family's ($17,150), in 2016, this attempt with government policies to redress historical inequality and discrimination is a step in righting the ship.
The mayor's emphasis on investing in youth programs formed the theme of his take on the recovery budget. From noting additional money for pre-kindergarten kids to touching on his love for expanding preschool education in general, the mayor envisions New York City returning — better than ever.
"It's going to be a universal right for New Yorkers in the next few years," de Blasio added. "It puts money back in the pockets of working families."
In short, perhaps the mayor best summed up the record-breaking 'recovery budget' as follows:
People do not just want to go back to January 2020, we want to do something different and better as we bring this city forward.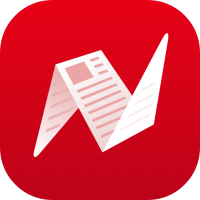 This is original content from NewsBreak's Creator Program. Join today to publish and share your own content.