Unless the Patriots give Newton some help, Brady's shadow will continue to haunt New England
Boston, MA — Among Skip Bayless' famed hit or miss sports talking points, I recall one of his best cases of hitting the "bull's-eye."
According to Bayless, the NFL is more popular than the NBA because football is more of a "team sport." Bayless then added, fans consider Michael Jordan "the greatest athlete in all of team sports because basketball gives the greatest opportunity to showcase individual talent."
What Bayless meant was this: though Brady won six Super Bowls with the Pats, unless my memory has turned into Houdini, "Tom Terrific" had Pro Bowlers named Gronkowski and Welker and Edleman catching those game-winning passes. After all, though Tom may be "Terrific," he can't catch his own touchdowns.
Notice how Brady's talented supporting cast at wide-out is mentioned in an old tweet:
Unsurprisingly, a few months ago the star-duo Brady and Gronk hoisted another Lombardi Trophy. But notice on the Bucs team, Brady has three Pro Bowl-level wide receivers: Brown, Evans and Godwin.
Now compare the "Brady Bunch" he's flinging touchdowns to down in Tampa with Cam Newton's crew. No wonder Mike DeVito's headline flat out says: "Belichick has to address top receiver need."
For all of Coach Belichick's brilliance, in this instance, he's turning a high school science problem into rocket science. After all, in Newton, the Pats have a former league MVP, nicknamed "Superman," yet as Bayless pointed out — football is the ultimate team sport.
Newton, a 6′ 5,″ 250 pound Hercules at quarterback who still runs a blistering 4.5 in the 40, has long been likened to LeBron. The reason being, both are known as "genetic freaks." Yet in Newton's case, he can't dribble up the court, by himself . . . can't score a hoop, by himself . . . and definitely can't play defense, by himself. Football just doesn't work that way.
Belichick "will be taking a huge risk if he doesn't improve the team's wide receiver position," DeVito wrote last night. As DeVito points out:
In 2020, Cam Newton had almost no one to throw to. No one was open most of the time. Predictably, he only threw 8 touchdown passes. That was not Cam's fault.
Now with the potential Hall-of-Famer Julian Edleman calling it quits, the Pats' cupboard appears bare. Brady, on the other hand, is down in Tampa stacking the deck.
In short, unless the Pats fix this problem at the position most important to a quarterback, the "Patriot Way" will continue to be haunted by Tom Brady.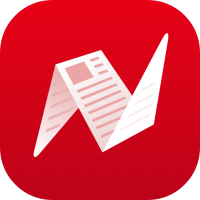 This is original content from NewsBreak's Creator Program. Join today to publish and share your own content.