Given that Harriet Tubman is among the most HERoic figures in American history, it's only right Newark dedicates a monument to her
NEWARK, NJ — "You become what you give your attention to," said Epictetus, the former slave who went on to become one of history's greatest philosophers. Similarly, Harriet Tubman was born enslaved, yet, due to the power of her mind and sheer courage — she not only escaped bondage but returned to lead 300 enslaved people to freedom.
You become what you give your attention to. ... Along with Einstein, a portrait of a stone-faced Tubman adorns my bedroom wall. After all, each day I want to ensure I give due attention to one of the most courageous humans to have ever walked the planet.
"Courage is the most important of all the virtues, because without courage you can't practice any other virtue consistently," Maya Angelou once said. "You can practice any virtue erratically, but nothing consistently without courage."
It took courage under fire for dear Harriet to return into the South, some 20 times, to help escort her family and friends to freedom. After all, had she been captured, Tubman would've surely been returned to hell on earth.
Tubman's collection of antislavery activists and safe houses famously came to be known as the Underground Railroad.
For the above reason, when Mayor Baraka called Tubman's supplanting Columbus' old spot in Washington Park "poetic," the word which first came to my mind was "inspiring." Indeed, for those New Jerseyans set to give their attention to the monument, perhaps her image will inspire courage . . . above all.
"Harriet Tubman actually stepped foot here in this property, Christopher Columbus did not," Baraka said. "So, it seems more appropriate to have a statue of Harriet Tubman and talk about the abolitionists' work that went on that most people in New Jersey don't even know... fighting against a system that was trying to allow slavery in this state."
Perhaps each future visitor to Tubman's monument, entitled "Shadow of a Face," upon staring deeply into her face engraved in ceramic will remember: this lady sacrificed the most valuable thing of all, the freedom of her life, to ensure her family and friends also had access to — "Life, Liberty and the pursuit of Happiness."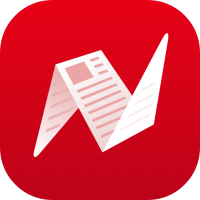 This is original content from NewsBreak's Creator Program. Join today to publish and share your own content.