A new curfew law means minors can expect major changes this summer
PHILADELPHIA — "As flies to wanton boys are we to th' gods," wrote Shakespeare. "They kill us for their sport."
"Wanton" behavior is considered cruel and usually violent. And because such actions are unprovoked, the word "wanton" means doing something without a reason for doing it. In other words, when council members called gun violence among Philly's youth "an epidemic," the mature adults were pointing to minors behaving in a wanton fashion.
Before judging Philly's wanton youth, however, it's important to remember neuroscience proves the human brain isn't fully developed until roughly 25 years of age.
Perhaps an immature frontal cortex — the area in which reasoning primarily occurs — explains why teenage behavior is so wanton. According to Professor Sapolsky of Stanford, regarding the still-developing prefrontal cortex in minors: "the sensation-seeking and the risk-taking [means] the highs are higher and the lows are lower."
To put it simply, because teenagers are still minors, most have yet to learn to "major" in controlling their emotions. This explains the rollercoaster that often accompanies the youthful experience, which ranges from loving and heroic in one moment . . . to violent and impulsive in the next.
For the above reasons, Philly's City Council passed the newest bill unanimously — bolstered by hopes of reforming the current curfew legislation.
"This year, we have seen an unprecedented rate of young people, getting younger and younger, who are involved in criminal incidents simply because they are not home or in a safe environment," City Councilperson Katherine Gilmore Richardson said.
According to Richardson, the new "bill simplifies the times by age."
Under the new bill:
The curfew time for those 16 and over is midnight year-round; For minors 14-16, it's 10:00 p.m.; and for kids under 13, 9:30 p.m.
Minors generally stand in need of guidance, in particular regarding how to best channel their lively energy. Or as the City Council President puts it: "We are able to invest in a strategic way to not only deal with gun violence, [but] to deal with arts and culture, to deal with all the other issues."
Such channeling of youthful, boundless energy into constructive areas is what philosophers have long called the power of creative sublimation. Otherwise, it is said — youth is wasted on the young.
Most of all, in the city's collective effort to help minors learn to major in reasoning along certain lines, lines that best support being a healthy and productive member of society, Richardson added: such a simplified curfew law also helps businesses better understand when it's too late for minors to patronize their stores.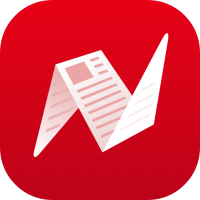 This is original content from NewsBreak's Creator Program. Join today to publish and share your own content.