With transportation officials hoping to set up 100 ports by October, this could be a sign of things to come
New York City — About 2500 years before the world ever heard of the name Darwin, Heraclitus had already said, "There is nothing permanent except change." For this reason, the legendary Greek philosopher noted — it's impossible to "step in the same river twice."
Indeed, if someone living in 1921 were to fall asleep and awake in 2021, surely the time traveler would assume he's traveled light years into the future, and perhaps landed on some distant galaxy.
During the 1920s, companies slowly started placing telephones inside of family homes. A century later, what once had been dial telephones have evolved into smartphones. So smart are the phones, in fact, a lady named "Siri" is at the user's beck and call.
Not to mention, from as far east as Tokyo, people routinely chat face-to-face with family members living on the West Side of Chicago, all on some 6-inch screen.
From Apple phones to the Big Apple's installment of its first curbside electric-vehicle charging station, with 100 more charging ports in the works, by October, such futuristic advances suggest a sign of things to come.
In hopes of reaching carbon neutrality in the next 30 years, NYC DOT Commissioner Hank Gutman said:
If New York City is going to reduce and ultimately eliminate its carbon footprint, it's critical that whatever cars exist in the city be electric.
Again, city officials are advocating eventually "whatever cars exist in the city be electric."
Notice in the futurist's Elon Musk's above presentation, he likens the traditional gas cars to horse riding, a century or two ago, when compared with electric vehicles. In his view, electric vehicles are to gas cars what iPhones are to "using a flip phone."
"Our plan is to go big on this," the commissioner added. "And we assume the private sector is going to step up and do its part."
Sure, today's charging capacity is limited for the nearly 15,000 electric vehicles registered in New York City. But in, say, 5-10 years from now, most likely an extra '0' will be added to the number of electric vehicles registered in the city. After all, as Heraclitus taught us thousands of years ago:
There is nothing permanent except change.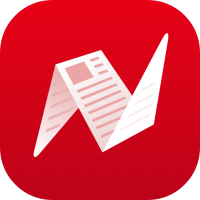 This is original content from NewsBreak's Creator Program. Join today to publish and share your own content.