The "Big 3" era in Brooklyn has just started, yet rumors are already circulating Irving's injury was the beginning of the end
BROOKLYN, NY — When legendary Giants' coach Bill Parcells was asked which trait he looks for in a player, most expected him to say size, strength or even speed. But Parcells had something else in mind. "The best ability is availability," Parcells answered.
Few would argue that Kyrie Irving is the most talented guard in the NBA. Heck, whenever he dribbles full speed to his left, stops on a dime to make change and then crosses over his hypnotized defenders, somewhere Biggie can be proudly overheard shouting: "Where Brooklyn at . . . Where Brooklyn at?"
Indeed, Irving brings to the professional hardwood all those hoop dreams buried in the concrete of Brooklyn playgrounds. After all, seeing Irving "handle" the ball gives a glimpse into what Ed "Booger" Smith would've looked like, had he ever made it to the pros.
Yet for all of Irving's superstar ability, which saw him this year join the super-exclusive 50-40-90 shooting club, making him only the ninth player in NBA history to accomplish that feat, the "kryptonite" to Brooklyn's super guard once again returned.
And for Irving, his kryptonite is spelled: Injury.
The best ability is availability. ... In 2015 when LeBron James and the Cavs were in prime position to win the first NBA championship in Cleveland's history, Irving suffered a series-ending injury.
James and the Cavs went on to lose to the series.
This year, as Durant and the Nets had a 2-0 lead on the Bucks, and appeared primed to advance to the next round, Irving suffered a series-ending injury.
Notice a theme?
With an annual average salary of $34,122,650, Irving, who not only has an injury-riddled history but also reportedly upset Nets ownership with his antics during the regular season, appears to be on the trading block. Already. And for anyone who truly understands how gifted Irving is as a ballplayer, such news comes as a surprise.
According to Matt Sullivan, "In the last week I've heard rumblings – whispers, really, because cracking the Nets is kind of like breaking into the Kremlin, that Brooklyn GM Sean Marks would maybe, possibly, apparently be willing to at least listen to a trade offer for Kyrie this offseason."
Irving averaged roughly 27 ppg, and as noted, perhaps even more impressive was how efficient he was as a scorer. Power forwards and centers struggle to shoot over 50 percent, yet Irving — a 6'3 guard — did it for an entire season.
No wonder the Nets beat reporter Kristian Winfield, like many, was left scratching his head at the mere thought of trading the most talented guard in the league.
In short, given how talented Irving is, not to mention his being one of Durant's best friends, I have to agree with Winfield on this one: trading Irving "would be the biggest mistake in Brooklyn Nets history."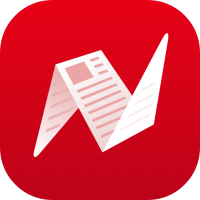 This is original content from NewsBreak's Creator Program. Join today to publish and share your own content.