By banning electric taxis, NYC snubs Revel's plans for 'Tesla taxis'
New York City — When the NY-based startup Revel proposed a ride-share service using 50 Tesla Model Y taxis, Musk and others is said to have been thrilled. But to Revel and Musk's surprise, if not shock, according to the NY Post report:
Citing concerns about traffic congestion, the TLC voted to stop issuing new for-hire licenses for electric vehicles — saying that Revel could launch its Tesla fleet only if it first purchased licensed gas-guzzling cars and transferred their licenses to the Teslas.
Musk abruptly took to Twitter to air out his frustrations:
Musk's fans on Twitter wasted no time blasting the ruling.
"Stupid move to turn down such a smart idea," one user wrote. "NY contributes a lot towards pollution with all the transportation around, EV taxis are the way to go."
Even NYC's tech industry, according to The Verge, took shots at the TLC (Taxi & Limousine Commission), criticizing the vote as a "step backwards" in the tireless fight against climate change.
As the executive director of advocacy group Tech, Julie Samuels, puts it: NYC, the commission "sent the message that tackling climate change is not a priority, at a time when virtually all New Yorkers agree we should be doing everything possible to take on this urgent challenge."
Musk wasn't the only one disappointed in the commission's decision. So too was Revel CEO Frank Reig.
Reig slammed the TLC ban, citing not only is Revel's plan for electric taxis environmentally friendly but it also offers drivers fairer treatment than Uber and Lyft. The reason being, according to Reig, Revel plans to hire drivers as full-time employees. 
Today, the hotly contested issue concerning whether Tesla taxis should be free to roam the Big Apple appears to be heating up. According to the NY Post, "Revel says it will launch 'Tesla taxis' in spite of NYC ban."
Last night, Reig even took to Twitter to air out his frustrations.
"We're offering exactly what this commission has been asking for for years: fair treatment and stable pay for drivers — who are all W-2 employees with benefits — and a plan to drive EV adoption in the city," Reig said. 
The TLC Commissioner, however, had other thoughts concerning the ruling:
This is one of the moments for which the cap was created — to provide a check and balance for businesses whose strategy is to disrupt the system, adding to congestion and putting profits and growth before the City's welfare.
In short, as for who is right or wrong in this heated debate over electric taxis, perhaps the philosopher Hegel answered best: "Genuine tragedies in the world are not conflicts between right and wrong. They are conflicts between two rights."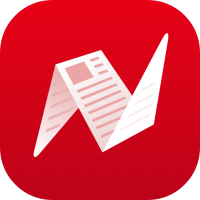 This is original content from NewsBreak's Creator Program. Join today to publish and share your own content.