Perhaps the Clippers are on the verge of showing why 'every dog has its day'
LOS ANGELES — The late, great Robin Harris once joked about why he was such a huge Clippers fan. Because the Lakers games were always either sold out or priced out, Harris said:
That's why I love going to a Clippers game! You can sit anywhere you want to. They so sorry, one night while wearing my tennis shoes, I was invited to sit down [on the bench] with the team.
Ah, for decades, such has been the fate of Clippers fans. ...
Long labeled the "stepchild" of Los Angeles, the Clippers suffered having to share not only a city but an arena with the most storied franchise in NBA history.
Perhaps the closest analogy I could make in sports is the Yankees and Mets, but even that comparison falls short. After all, at least the Mets have their own stadium and won a few championships. This year marks the first time in franchise history the Clippers have even made it to the round, before the Finals.
The Lakers, on the other hand, have won the most championships in NBA history!
Take one glance upward in the Staples Center, and it becomes apparent all those dangling championship banners and retired jerseys — with storied names like Bryant and Johnson and Abdul-Jabbar — belong to the purple and gold. Heck, even the best basketball player since Jordan, some guy named LeBron, plays for the Lakers.
With the Clippers finally getting over the hump and advancing to the Western Conference finals, for the first time ever, Clippers coach Tyronn Lue — ironically himself a former two-time champion with the Lakers — is now asking LA hoop fans to show love to the Clips.
"I know the Lakers are out and there's a lot of Laker fans here," Lue admitted. "But once the Lakers are gone, if we're not playing the Lakers, you should be cheering for the Clippers because it's all in one city."
Even Markieff Morris, who plays for the Lakers, recognized the need for supporting "little brother," both genetically and team-wise.
Friday night Patrick Beverley said Clippers fans "deserve it. The city deserves it." He paused to glance around, to soak up the special moment. "Special. Celebrating just to get in the playoffs, seeing a lot of people come and go, a lot of friends, and to be with an organization like this, to finish a game like this, to make history, is special, man."
In short, because of the remaining teams, somebody has to win the championship, most reasonable Lakers fans would agree: better the Larry O'Brien Trophy is awarded in Staples and a championship parade happens in downtown Los Angeles . . . than somewhere else.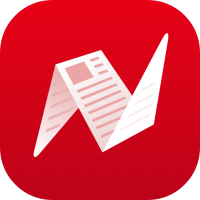 This is original content from NewsBreak's Creator Program. Join today to publish and share your own content.