Student loans are the two words no one wants to hear, especially during a global pandemic. It's no secret that paying back your student loans can be a daunting task and the thought of all the money and interest piling up can become overwhelming.
While some have decided to have an "out of sight, out of mind" outlook on student loan repayment, those who have a plan for repaying their owed debt can benefit from these tips and avoid letting more interest stack up.
1. SIGN UP FOR AUTOPAY
Having money automatically deducted from your account can sound like a disaster waiting to happen, but with your student loans, it can actually help. Many companies provide incentives like discounts when you enroll in autopay. You also won't have to risk paying late fees because your payment will automatically be on time each month.
2. PAY MORE THAN THE MINIMUM PAYMENT
You know the saying, "less is more." Well, in this case, more is more. You're probably thinking, "Why would I pay more than what's required?" But, going above the minimum payment is a great tactic for your student loan debt. By doing this, you'll decrease the interest on your loans and we all know that interest is what keeps loans so expensive. By paying more than your minimum loan balance, you'll pay less interest each month, and you may be able to pay off your loans faster than you expect.
3. FIND FORGIVENESS PROGRAMS FOR YOUR LOANS
You may be out of school, but research never ends. There are many student loan forgiveness programs that are ideal for saving money. There are various programs based on your profession as well as your income. There are organizations focusing on teachers, doctors, lawyers, and even nonprofits, that will forgive your loans or help you pay them. Look for the options available and find a program that works for you.
4. REFINANCE YOUR STUDENT LOAN DEBT
If some time has passed and your credit score and income have increased, you might be eligible to refinance your student loan payments. By refinancing, you can begin saving money, especially if you're dealing with high rates. You'll inevitably save more money with decreased interest rates, who doesn't love that? Try using a refinance calculator to see how much you might save.
5. PAY ON YOUR LOANS DURING THE GRACE PERIOD
A grace period is supposed to be a smooth six months of nonpayment on your student loan debt. However, if you want to save money, take advantage of this time period. If you have subsidized loans, the government will actually take care of your interest for you. If you begin to pay immediately, you'll avoid racking up thousands of dollars in interest rates.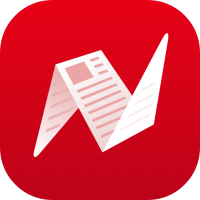 This is original content from NewsBreak's Creator Program. Join today to publish and share your own content.