In today's society, it doesn't seem to be enough to just have one stream of income. We've all heard the statistic that a millionaire has an average of seven streams of income.
I know what you're thinking, "Oh great, an additional stream of income means more work for me." But, that doesn't have to be true. These days, many people work a traditional 9-5 and have an extra hobby on the side (also known as a side hustle) that brings in an additional stream of income.
Now, making more money does mean you have to actively work on something, but it can be a hobby that you've decided to monetize or a skill you've learned and decide to outsource. Luckily with side hustles, you're able to choose your own schedule and the amount of work you want to take on weekly or monthly.
If you're thinking of incorporating a side hustle into your life but still not sure on why it's the right thing to do, here are a few benefits of having one:
You can pay off debt faster
When you think about your financial goals, what's on your list? Buying a home, buying a new car or paying off a car note, credit card debt or tackling student loans? You could be wanting to save up for a luxury item or just increase the amount of money in your savings, having an additional stream of income can help you achieve those things faster. Think about it, with a side hustle, you can set a revenue goal you'd like to achieve each month and place those funds into your goals. What would you do with an extra $500, $1,000 or even $2,000 a month?
Diversifying your income keeps you from dipping into your savings
We all hate to think about it, but what if your 9-5 job was no longer? Throughout the COVID-19 pandemic, we've witnessed many industries have large layoffs or have to shut down temporarily. Having a side hustle keeps you afloat while you look for more full-time work. With an additional stream of income flowing in, you're less likely to go into your emergency savings fund or rely on credit cards (which racks up more debt you'll have to pay back.)
You can double your corporate salary
Have you heard of the success stories of entrepreneurs that turned their side hustle into a full-time job and earned more than their corporate salary? While that is possible, it doesn't come without consistency and dedication. While your side hustle doesn't have to replace your job, the possibility of doing something you're passionate about while making more money than your previous job does sound amazing.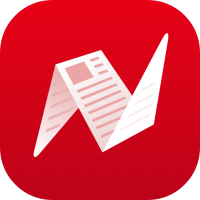 This is original content from NewsBreak's Creator Program. Join today to publish and share your own content.