(ATLANTA, Ga.) No one likes to use the word "budget," but it does help you manage your money better and save up for bigger investments and experiences.
If you've recently begun to budget or you've been doing it for a while, you know that dining out can tend to burn a hole in your pockets. While having a budget may mean you can't dine out as often, it doesn't mean that you can't still enjoy your favorite restaurants from time to time.
Here's how to dine out in Atlanta while staying within your budget:
Buy gift cards at a discounted rate
Many people love receiving gift cards, but when you're on a budget, having gift cards at your disposal can come in handy. Instead of breaking the bank and pay full price out of pocket each time you go out to eat, try buying gift cards below the face value price from places like Costco, Kroger, Walmart or Target. Usually, the stores sell a bundle of cards for less than they're worth at the restaurant and can save you money over time.
Always ask for a discount
You know the saying, "a closed mouth doesn't get fed." That applies to dining out and asking for discounts when the bill comes (or before.) You could be eligible for a cheaper meal based on who you are or who you're dining with. Some restaurants give free meals to children who are dining with adults or members of the military who can enjoy a percentage off of their meal.
Sign up for the emails
Yes, we don't always like the pesky emails but signing up for restaurant mailing lists can save you tons of dollars in the end. Many establishments send out news and special promotions to customers who are signed up. You can receive offers like free meals for your birthday, percentages off for certain holidays or a customer appreciation discount.
Dine-out on holidays
Celebrate fun holidays like National Taco Day, National Ice Cream Day and other local celebrations at a restaurant. Many eateries offer free meals, drinks or discounted menu items to observe the day.
Always Complete the survey on your receipt
Don't toss your dining receipt out so fast! Many places like to hear about your experience and give a reward once you've completed a survey. Some restaurants offer free entrees, desserts or money off your next meal for completing questionnaires.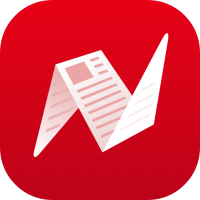 This is original content from NewsBreak's Creator Program. Join today to publish and share your own content.