(South Haven, Mich.) Home to wineries, Instagram-worthy beach sites and comfy diners, South Haven is full of places that will make you never want to leave.
No matter if you're a tourist looking for your next adventure or a resident looking for a new way to explore your beloved city, South Haven is full of activities. Enjoy family-friendly activities or spend time with yourself while getting to know the city better.
Not sure where to start? Here are a few places to visit throughout South Haven, known as a place "where the fun begins!"
Known as one of the city's gems, the South Haven Lighthouse sits along the shoreline of Lake Michigan and provides breathtaking views. Built in the 1870s by retired naval officers and an engineer, the lighthouse is full of history. The building is 37-feet high and is known as a tourist hotspot. Even if you aren't a tourist, it's a great place to get up and visit on a random weekday or as a weekend adventure.
Wine anyone? Add Codgal Vineyards to your list of places to explore in South Haven. No matter if you're a wine lover or just need something new to do on the weekend, the vineyard is known to be an interesting attraction in the city. Its doors opened in 2008 and features a 7-acre property that hosts vegetable & fruit crops, Christmas trees and a vineyard. It is also home to the finest wines and you're able to do tastings as well as purchase a bottle or two (or four!)
Looking for something family-friendly? Bumbleberry Acres is family-owned and operated is a combination of a farmer's market and berry picking. Bring the kids along for fun activities like wagon rides and picnics. Get lost in the corn maze and visit with the farm animals that roam around the place.
Head outdoors and get a little dirt with KJC's ATV Rentals. If you're looking for a thrill, round up your friends for a fun ride through a trail surrounded by beautiful groves. Visitors are able to choose their own path to ride on. If riding on an ATV doesn't interest you, KJC has additional recreational activities on the property.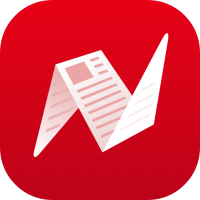 This is original content from NewsBreak's Creator Program. Join today to publish and share your own content.