(South Haven, Mich) Breakfast is known to be the most important meal of the day, or at least that's what we've been told. Luckily, for early risers and those who identify as a "morning person," there are restaurants that are always ready to serve up a variety of breakfast eats.
While you could always just pop in the drive-thru of your local Burger King or McDonald's for a hashbrown patty or french toast sticks, nothing beats a sit-down experience with biscuits, pancakes, and bacon and eggs, along with breakfast soups, sandwiches and fresh juice options.
Before getting your day started, here are a few breakfast spots in South Haven that you should check out:
In business for over 20 years, Phoenix Street Cafe is located in the heart of downtown South Haven and serves a mixture of breakfast and lunch foods. The menu features a combination of family recipes and daily specials such as pancakes and chicken and waffles. The restaurant operates from 8 a.m. to 2 p.m. every day of the week.
Price range: $$-$$$
In business since 1942, Bunde's serves up European tradition with its handmade pastries and breakfast options. Satisfy your sweet tooth as soon as the sun rises when you stop by Bunde's. The bakery and cafe offer traditional sweets and nutritious breakfast menu tastings like crepes, breakfast sandwiches and yogurt parfaits. The cafe is also known for its Danish coffee cakes with a variety of flavors like pecan, almond and raspberry chocolate chip.
Price range: $$-$$$
Golden Brown Bakery Inc. has two locations, one in South Haven & the other in St. Joe Michigan, both near resort communities and on the shores of Lake Michigan. Since 1938, the cafe has been producing baked goods in the southwest region of Michigan. Customers can enjoy fresh menu options that change daily including chicken and cheese quesadillas, doughnuts, BLT wraps and fudge.
Price range: $
Looking for a quick bite to eat before starting your morning work routine? Whether you're in town for a visit or a resident looking for a new breakfast place, add Cafe Julia to your list. The menu features traditional breakfast foods like sandwiches, bagels and lattes. In addition to the classics, customers can also enjoy freshly blended smoothies like the Tropical Breeze that's made with pineapple, mango, strawberry, peach, banana and 100% apple juice.
Price range: $$-$$$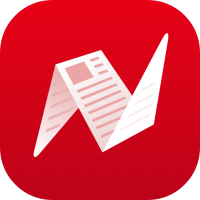 This is original content from NewsBreak's Creator Program. Join today to publish and share your own content.