(ATLANTA, Ga.) Lenox Square Mall has announced that it will be banning unsupervised minors under the age of 18 after 3 p.m.
The Buckhead shopping center's new Youth Supervision Policy is now requiring that youth 18 and under to be accompanied by chaperones 21 or older in order to be in the building, shop and eat.
The policy comes as Buckhead businesses and community and Atlanta Police are making an effort to clamp down on a recent spike in crime. In the past months, Lenox Mall made headlines consistently for increased violence such as shootings and attacks in the mall parking lot.
According to a statement on the mall website, "The program is in response to feedback from the community and community leaders as the center reinforces its commitment to the community to provide a pleasant, family-friendly shopping environment."
Employees of mall stores under 18 are exempt from the policy while they are working, but must follow the guidelines when they are not on their scheduled shift.
Atlanta Police Chief Rodney Bryant recently announced that a new Zone 2 mini precinct will be opening to boost the number of officers in Buckhead where he says the population doubles daily.
The program is expected to begin Sept. 21 and allows for one recognized adult with an acceptable photo ID — a state-issued driver's license or ID, a school ID card, a military ID, or a passport — to accompany up to four youth, the policy says.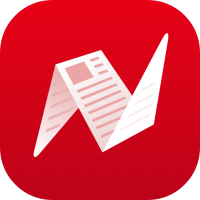 This is original content from NewsBreak's Creator Program. Join today to publish and share your own content.