(ATLANTA, Ga.) While normalcy seems to be restored with live events returning to cities around the metro Atlanta area, many event organizers are putting more safety precautions in place.
In addition to social distance and mask requirements, some large events are now requiring proof of COVID-19 vaccination or a negative COVID-19 test for entry.
The city of Decatur is the latest to implement these protocols as it gears up for three events happening this fall. Vendors, volunteers and attendees will all be required to have the appropriate documents before entering the festivities.
While many ticketed events will have vaccine and testing requirements, it may not be possible to enforce at events that are free to the public, according to a city official.
Ticketed events, such as one night of the Amplify Decatur Music Festival will require proof of vaccination or a negative test for volunteers, vendors, city works and patrons. Amplify Decatur Music Festival is coming to the city for a free concert on Friday, Oct. 1, and an all-day ticketed festival on Saturday, Oct. 2.
Assistant City Manager Linda Harris said the event on Saturday night will require proof of vaccination or a negative COVID-19 test. She said all the volunteers, vendors and city workers will be required to get a vaccine. But that requirement will not apply to the Friday night event.
"For the Friday night event, there's no way to get that ahead of time because it's a free event, but they will be masked, and they are limiting it to less than 2,000 people," Harris said.
Harris added that it's her understanding that an organization will be on-site at the Amplify festival that will administer COVID-19 tests.
The Decatur Wine Festival is returning this year on Saturday, Nov. 6. Those in attendance can sample wines from around the world, get a taste of local restaurants and enjoy music, according to the event website.
Decatur is the latest city in the metro Atlanta area to implement vaccination and negative test results. Other venues in the city that have put the requirement in place include Variety Playhouse in Little Five Points, Terminal West on the Westside, the Eastern in Reynoldstown and the Georgia Theatre in Athens.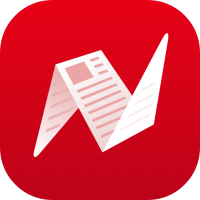 This is original content from NewsBreak's Creator Program. Join today to publish and share your own content.