(ATLANTA, Ga.) Looking for a new area in Atlanta to visit, or perhaps revisit if you're a local resident.
Escape from the everyday navigation of Buckhead, Midtown and Buckhead and visit Little Five Points (L5P) — an eclectic neighborhood just minutes away from the heart of the city. In this area, you can find hipster hangouts and a wide range of restaurants and hangouts.
Here are a few suggestions on where to visit if you're ever in the area:
When in the area, you can't miss the building that sports a giant skull with glowing psychedelic eyes. The Vortex is known for delicious burgers, in fact, the Hell's Fury Burger has been named one of the 101 best burgers in the country by Daily Meal. It's known as one of the most popular and best places to eat in Little Five Points.
438 Moreland Ave NE, Atlanta, GA 30307
Price Range: $$
Inspired by the Silver Surfer, this LSP eatery is full of comic book paraphernalia. Feel free to nerd out and enjoy good menu items like the Cajun which features spicy red pepper sauce, roasted chicken, shrimp, andouille sausage and a blend of cheeses or the Sav-veg Whole wheat crust with garlic tomato sauce, mushrooms, broccoli, yellow onion, roasted red peppers, sun-dried tomatoes, thyme-seasoned ricotta and a blend of mozzarella cheeses.
484 Moreland Ave NE, Atlanta, GA 30307
Price Range: $
How does a beer bar with over forty-four beers on draft and the 700 bottles of craft sound? If you're a beer lover, this should be paradise. If you're more of water with lemon type of customer, be sure to check out the menu and enjoy food options like mussels, shrimp and grits and juicy burgers.
1156 Euclid Ave NE, Atlanta, GA 30307
Price Range: $$
One of L5p's best little dives. Let down your hair and enjoy live music on weekly, Wednesdays through Saturdays as well as cheap drink specials.
437 Moreland Ave NE, Atlanta, GA 30307
Price Range: $
Not a restaurant but still a gem to the area, Junkman's Daughter is the perfect place to visit for unusual gifts, funky outfits and almost anything else that goes against trends and societal norms.
You can't miss the bright and vivid exterior of the shop and it has something for everyone in your life — grab incense, jewelry, posters, t-shirts and more.
464 Moreland Ave NE, Atlanta, GA 30307
Price Range: $-$$$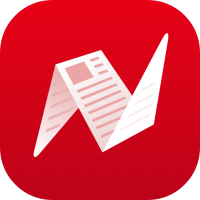 This is original content from NewsBreak's Creator Program. Join today to publish and share your own content.