(ATLANTA, Ga.) A local shop in the metro Atlanta was recognized as one of the best places to get ice cream throughout the entire state.
Acknowledged in Food & Wine Magazine, the Decatur-based Cremalosa took the top spot on "The Best Ice Cream in Every State" list. The gelato shop is owned by acclaimed gelato master and Atlanta food writer Meredith Ford.
In the article, Ford spoke about winning the number one spot saying, "The shop opened in Decatur, just before a tough business got even more difficult; fortunately, there was something of an appetite for very fine gelato -- in flavors ranging from classic Italian to extremely American and the fledgling business was mostly able to power through the past year-plus with minimal interruptions."
Describing her feelings as "thrilled and honored," Ford also said the recognition was a dream come true. With the summer season happening, the shop mixes and matches different flavors to create new and fun combinations for customers.
Cremalosa opened in February 2020 and features dozens of gelato and sorbetto options, all with rotating flavors. All flavors are spun in-house a Campacto Vario gelato machine imported from Italy.
"Our peaches are from Fort Valley, Georgia, plus we have local blackberries, blueberries, raspberries and strawberries. Figs are coming soon, Ford said."
Flavors from the menu include a mix of both Italian and American options including stracciatella and hazelnut as well as southern dessert inspirations.
Currently, the bestseller is the Blueberry and Peach Shortcake, made with fior di latte gelato, blueberry preserves, peach preserves and shortcake.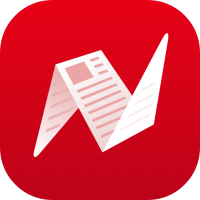 This is original content from NewsBreak's Creator Program. Join today to publish and share your own content.