(ATLANTA, Ga.) A new park has opened on Atlanta's west side. In addition to the city's Piedmont Park, Centennial Olympic Park, Freedom Park and others — this park is open for the community to enjoy outside activities.
Situated in Vine City, Cook Park is a 16-acre park that allows for community members to play, exercise and enjoy nature. The park features walking paths, a playground, exercise equipment and a two-acre pond in the center.
Along with being a new location in the city, the park is part of a bigger initiative led by The Trust for Public Land (TPL). The organization works to create parks and protects land for people, ensuring healthy, livable communities for generations to come.
Cook Park is a collaborative project with TPL and the city of Atlanta to provide more cities and residents with parks that are closer to their homes.
The featured pond is more than just a body of water, it's part of an engineered system that can store up to nine million gallons of stormwater from 160 surrounding acres. An initiative that works to combat years of disastrous flooding that devastated the surrounding neighborhoods.
In order to bring the park to life, both the city of Atlanta and TPL led fundraising efforts, worked on community design and managed construction.
The overall mission of TPL is "More parks, for more people, in more places." Cook Park is only one part of the organization's vision for Atlanta. In the near future the organization plans to:
Put a great park within a 10-minute walk of every resident
Build a trail network connecting every neighborhood.
Complete a 100-mile greenway along the Chattahoochee River for camping, hiking and paddling, connecting Atlanta to the Appalachian Trail.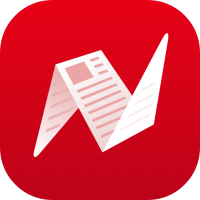 This is original content from NewsBreak's Creator Program. Join today to publish and share your own content.