(ATLANTA, Ga.) A fun experience for adults is coming to Atlanta! While working from home, adjusting to virtual learning and other adjustments to the "new normal" of the world, it's important to have a place to wind down and be a big kid.
One resident, Demetris Cousins is doing the work to ensure adults around the city play just as hard as they work. If you're looking for a place to hang out, then add Playhouse ATL to your list of "must-visits."
The adult playground, Playhouse ATL is opening a new location in the Reynoldstown neighborhood. The playhouse will be for grown-ups only (no kids allowed!) and will specialize in tattoo art stations, drinks, ice cream, tacos and a variety of games and activities to keep guests entertained.
Demetris Cousins, Playhouse owner says that the venue will also feature a walk-up movie theater on the back patio. Those who watch the big screen will be able to enjoy it while sitting picnic-style. "We're really excited about this new location," Cousins said in a statement. "We'll be able to do a lot more with it and offer more activities."
When walking into the Playhouse, guests will be embraced with a garden-like aesthetic. The decor will feature indoor and outdoor plants as well as neon and bright accent lights and accessories.
This sounds like the perfect paradise for millennials in the city and a break away from mundane routines.
No exact opening date has been announced, but Cousins said the doors to the Playhouse will open in August.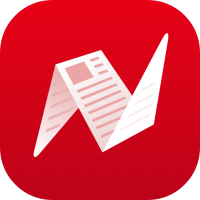 This is original content from NewsBreak's Creator Program. Join today to publish and share your own content.