(ATLANTA, Ga.) The City of Atlanta has a tremendous amount of unpaid water and sewer bills and plans to take action in the coming months.
The city plans to crack down on those who haven't paid their bills early next year. More than half of the city's outstanding bills are residential accounts.
Now, Atlanta is giving a six-month notice to residents that if bills remain unpaid, they will be at risk of having their water shut off.
"I wish it was going to start earlier," Atlanta City Councilman Howard Shook said in a statement.
Shook requested a briefing from the watershed after it was found the city was missing out on $130 million.
Although there is an outstanding amount of unpaid water bills, the city received 99% of the bills it sent out during the first 10 months of the current billing year. Currently, 89% of all accounts are paid up.
However, opposite of current accounts, nearly 17,000 households in the city have delinquent water and sewer bills with a total of close to $71 million.
Those 17,000 households face having their water shut off in early 2022.
"You know, there's a whole safety net for people who come in, challenge their bills, you know, question their fees and all of that. That's not going away," Shook told WSB-TV. "But we do need to get back to where payment is something other than voluntary."
The outstanding bills could cause the city to lose up to $65 million.
Shook says Atlanta has an outstanding debt of $2 billion for water and sewer work, as well as a huge total of uncollected bills.
There will be a final amnesty program this fall to give residents a chance to set up a payment plan and avoid additional late fees.
The 2022 shut-offs will begin with those who are delinquent by at least a year.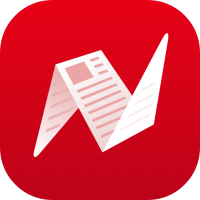 This is original content from NewsBreak's Creator Program. Join today to publish and share your own content.