(ATLANTA, Ga.) It's almost time to celebrate America's birthday! While some live events are still canceled or postponed due to the pandemic, some Fourth of July activities are back.
Unfortunately, one of the city's most popular celebrations at Centennial Olympic Park remains on a hiatus, there are other locations in and around the city that plan to light up the sky and provide fun activities for all ages.
If you're looking for a place to enjoy vibrant fireworks, here is where you can watch some exhilarating displays.
Residents and visitors are invited out by the City of Alpharetta for their fireworks display in Wills Park. Keeping safety precautions in mind, the event will not feature additional activities as it has in the past.
Masks are encouraged and social distancing is advised for those in attendance.
"We are excited to be in a place where we can host Alpharetta's annual fireworks display in Wills Park again this year," Morgan Rodgers, director of recreation, parks and cultural services for the City of Alpharetta said in a statement. "The 4th of July holiday is a wonderful time for the community to come together in celebration."
The event will take place from 7 p.m. to 9 p.m. and is free of charge.
The City of Decatur is launching its fireworks display from the top of the DeKalb County Parking Deck. Residents and visitors will have a wide view of the downtown areas in the city.
Due to COVID-19 safety precautions, the city will not host its annual Pied Piper Parade nor its Concert on the Square. The fireworks show begins at 9 p.m. and is expected to last 15 to 20 minutes and is free of charge. Masks and social distancing are encouraged for those attending the fireworks show.
Marietta will be displaying their fireworks on July 3d in Marietta Square. The city's 4th in the Park Celebration will feature a 10 a.m. parade with more than 30 floats and about 2,000 participants. Other events will also include food vendors, live entertainment and a kids' area with arts and crafts.
The day will end with a display of fireworks beginning at 9:30 p.m. The all-day event is free of charge.
Sandy Springs has previously held its Fourth of July celebrations at the city's Concourse Corporate Center, however, this year the city will host it at the City Springs complex. The complex is surrounded by local restaurants and the celebration will also feature food trucks and live music.
The city's fireworks display will begin at 9:30 p.m.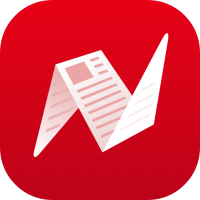 This is original content from NewsBreak's Creator Program. Join today to publish and share your own content.