In Plant City, Florida, a pastry chef found her calling about six months back. Grit Rambusch, founder and owner of Crumbles & Cream, got her first degree in pastry making in Germany but spent years working in hotel management before accomplishing her ultimate goal of launching her own business. And with Crumbles & Cream, she was able to fulfill her dream.
Crumbles & Cream is a German bakery that offers a wide range of delicious baked products, including desserts, pastries, bread, and more, using clean and fresh ingredients.
Read on as the certified pastry chef, Grit Rambusch, talks about pastry making and shares her exciting journey of opening her first bakery shop in Plant City, Florida.
Grit Rambusch/
Photo by Isamara Flores
Getting to know Grit Rambusch
A certified pastry chef, Grit Rambusch was fortunate enough to have traveled all over Europe, California, and South Florida. She earned her second degree in Hospitality Management from Germany before working for several years in different countries. As a result, she gained valuable experience learning various food preparation techniques used throughout these regions.
This knowledge helped her create authentic recipes that would appeal to customers worldwide.
Grit had a deep, abiding love for pastry making, and after years of wanting to have her own business, she finally got a chance to achieve her goal in Plant City, FL. The city offers professional programs for entrepreneurs like herself looking for support and guidance in starting a business and fulfilling their dreams.
Understanding pastry making
Grit believes that pastry making is both an art and science usually entails using ingredients like dough, fruit, cheese, salt, butter, sugar, eggs, etc.
All the ingredients combine to affect the flavor and texture of the final product. Apart from choosing the right ingredients, pastries come in many shapes and sizes, including pies, tarts, croissants, and danishes. From the taste and texture to visual appeal, everything about pastries has to be perfect.
As an expert pastry Chef, Grit Rambusch believes that pastry making can be a complex process that requires knowledge of the ingredients, baking techniques, and craftsmanship. There are several steps involved in creating pastries that taste as good as they look.
The final product, she believes, relies on the pastry artist's skill and creativity to make something that appeals to consumers. For her, making pastries is not just about throwing flour, butter, sugar, and eggs together in a bowl and calling it a day. Instead, good pastry chefs know that they need to be meticulous about their ingredients so that everything comes out just right. Therefore, a lot of love, care, and attention to detail goes into making pastries.
Common pastry ingredients
Wheat Flour
The flour in pastry is an essential factor that can make or break it. Wheat flour comes in many different varieties, each with its characteristic properties perfect for certain dishes. The wheat flour type you use will depend mainly on your final product's desired texture and taste. Understanding the basics of wheat flours and how they affect the final result is key to developing a successful recipe. There are five types of wheat flours:
Hard red winter
Soft white spring
Hard white winter
Durum semolina (used mainly for pasta)
Cake/pastry flours
Fats
In pastry dough, the fat combines with flour and water. The fat used determines how the pastry will taste and feel in your mouth. Butter is commonly used for this purpose because it has a high melting point, making it perfect for use as a solid ingredient. Lard, shortening, margarine, and oil are common fats that can be substituted in recipes if butter isn't available or desired.
Salt
Salt is an integral ingredient in pastry making. It enhances the flavor of other components, provides texture to dough, and acts as a preservative. However, too much salt can make your pastry inedible. Learning how to use salt properly will help you create delicious sweet treats that are well-balanced and flavorful.
Other ingredients
The pastry-making process is a delicate balancing act. So many ingredients go into the mix, and each one affects the final product. The importance of understanding each element, whether it is butter, eggs, or sugar, is the key to a successful recipe.
History of pastry making
The history of pastry-making dates back to the time before written records. The Greeks invented pie crust, while the Romans used honey and nuts in their desserts. Medieval European chefs combined sweet ingredients with spices for various tastes, including gingerbread, cinnamon buns, and pies.
During World War II, the modern era saw increased baking techniques spurred by new technologies as a sugar rationed period. These techniques include cake mixes, instant pudding, and powdered gelatin, which revolutionized dessert preparation at home.
Crumbles & Cream
Grit says you won't find the typical German bakery here as Crumbles & Cream Kaffeehaus is about great European pastry making. Instead, the menu at the Kaffeehaus is a reflection of what's fresh and seasonal.
Crumbles & Cream has an ever-changing menu that changes daily, often based on what local farmers offer. One of the reasons guests love coming is the experience of Austrian coffee culture without even leaving their home – pick up some delicious treats and then find a seat inside where they serve Julius Meinl Vienna brewed coffees.
The pastries at Crumbles & Cream are a step above the rest when using fresh fruit and berries. Their use of these ingredients is notable, as they don't overdo it as most other bakeries do for their desserts.
Guests love how every flavor has just enough sweetness while still having tremendous depth in taste.
Location and contact number
113 S. Evers Street, Plant City, Florida 33563
813-441-4635
Hours of operation
Tue - Sat (7:30 AM - 3 PM)
Love Plant City
Grit has always loved small towns. She found her niche at local farmers' markets where vendors are more personable and willing to answer your questions about their products - becoming friends with those who sell what you're looking for can be just as crucial as finding what they have. And so, when Grit discovered Plant City, it made sense why this would feel right.
Plant City is a quaint little town with an interesting juxtaposition of history and modernity. You can find S Evers Street in the middle of it all; locals have labeled this historic downtown area one-of-a-kind. There are plenty of handcrafted shops spread throughout for you to explore or grab some food at one of these locally-owned restaurants that offer something different than your average fast food joint (and better-tasting, too). It's great because they also offer programs like Small Business Saturdays, where small businesses come together so residents might get more acquainted while shopping during off-hours.
Choosing a name
Grit wanted a name that would be easy to remember while coming up with the perfect name for her business, "Crumbles & Cream. According to Grit's theory, crumble is one of her signature ingredients and offers an interesting texture with every bite. It breaks down when you chew, while they're crunchy on top but goes soft in your mouth.
Concept and philosophy
Crumbles & Cream is a unique bakery with an unmatched dedication to freshness and quality. Grit's has her customer-oriented attention focus on your satisfaction from the moment you walk in as she carefully takes inventory of all the ingredients before prepping them for baking. As a result, there's a delightful aroma that fills up the place and will delight your senses. At Crumble's & Cream, there are no shortcuts taken. Everything is handcrafted from scratch using only the freshest and cleanest locally sourced ingredients.
Community response
The community has been fantastic in giving Crumbles & Cream a warm welcome. Most of their new guests come in because the bakery was referred to them by family, friends, or neighbors, and so far, it looks like they'll keep returning.
"The pastries are out of this world and the charm and customer service is icing on the cake."-Gary T.
" I ordered a special assortment of pastries for a small gathering and each one got a rave review."-Sue Ellen Jones-
Business prospects
Grit Rambusch opened Crumbles & Cream about six months ago, and so far, business is growing. The bakery saw slow summer sales, but the increase in customer visits has been noticeable lately as people make their way back from Lakeland for weekend treats or stop by on Saturday.
Final word
With the COVID-19 pandemic and life being on pause as we know it, many people are still reeling from what they have experienced. Grit Rambusch invites you to take a moment and think about how fortunate we all are. She is waiting for the lockdown restrictions to loosen up for a party on her new site to honor those who helped her get this far. Until then, she invites you to visit Crumbles & Cream's Facebook page for all the latest that her business has to offer.
Grit is quality and customer service oriented. She has a warm way of communicating with friendly, upbeat, and positive thoughts, enhancing a visit to Crumbles and Cream Kauffeehaus.
What is your favorite pastry?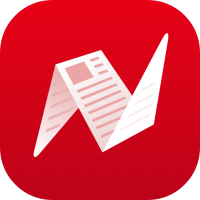 This is original content from NewsBreak's Creator Program. Join today to publish and share your own content.