The Girl's Strawberry Patch brings a little bit of country living to the urban setting. Delray Beach is affectionately known as "the most fun small town in the U.S.," and the sandy beaches are only one of the reasons for this title. In addition, Delray Beach has a variety of other options for those seeking good old-fashioned family fun.
While the beach in Delray is amazing today, I've decided to spend the afternoon at The Girl's Strawberry Patch.
The Girl's Strawberry Patch is perhaps Delray Beach's most precious hidden gem. After five generations of being in the local farm and produce business, The Boys Farmer's Market has become well-known for its quality products, but it is now time for the girls to shine. This same family who has become a well-known and trusted voice in the community also brings you The Girl's Strawberry Patch, an awesome venue.
Nestled within the bustling streets of this small town is this charming rural attraction. With a variety of activities on-site, it's the perfect destination for the whole family. You can definitely create some forever memories here. It is what keeps me coming back through the years.
Visitors can tour the farm, which features a state-of-the-art hydroponic system for growing luscious strawberries and delicious vegetables without soil. Beyond marveling at this innovative farming method, you can pick berries directly from the field when they are grown. Unfortunately, they are not growing the berries now, but there is still so much else to do here. I suggest you check the weather forecast and wear appropriate shoes so you can make the most of your visit. The paths through the lovely rows and fields are gravel, so be sure to wear comfortable shoes. There are also some vegetables grown on the farm as well.
"I come from New York every year and this is one of the first spots of visit when I get to Delray. I grab my grandaughter and it is off we go. She has a blast and I enjoy shopping and sharing time here with her."-Sandy R.
If you can't pick berries, you may choose to purchase some already-picked items in the old-fashioned ice cream parlor and country store. There you will also find some homemade goodies and delicious delights. You will also want to check out The Girl's Strawberry Patch brand of goodies. There are various jams, jellies, preserves, and sauces available. I often take some of these goodies home as a reminder of my experience at the farm. These delicious products make the perfect gift.
The merchandise isn't the only intriguing element to this exciting store. There is also plenty of unique decor and displays to enjoy. So you won't get bored while browsing for the perfect souvenir or gift. Instead, your eyes will keep moving from one exciting attraction to the next. You never know what fun surprise is waiting for you in the next aisle. Don't forget to look at the eclectic and pop art memorabilia collection that decorates the walls and even the ceiling! I spend a substantial portion of my visits just looking at the art. Your creative genius will thrive.
And, of course, don't leave the patch without trying the yummy homemade ice cream made with fresh berries from the patch and other delicious flavors. As you might imagine, the strawberry ice cream is the best. So consider taking your ice cream outside for a stroll in the charming Grandma's Garden. Or better yet, grab some New York Style pizza at Bambini's Garden Pizzeria next door and have a picnic.
"While my wife shops I sit in the garden and relax. It is a win win for both of us."-Walter S.
Grandma's Garden is a peaceful place to unwind and connect with nature and spend some quality time with your loved ones. The picturesque garden is also home to swans and other exotic birds and a goat and pony in the petting zoo. The youngest members of your family will love the up-close look at these adorable animals. Please find one of the convenient seating areas around the garden and enjoy this tranquil setting and consider it your retreat from your hectic life. Are you visualizing relaxing?
After finishing up my ice cream cone, I always head straight for the duck derby race, where I try to race my duck to victory.
There is also a mining station on-site if you would rather sift for beautiful gems or minerals. Both activities are entertaining.
Now it's time to hit Grandma's Bakery and collect some baked goods to take home.
Whether you're craving a fancy cupcake, lemon meringue tart, or a delicious piece of moist carrot cake, you are sure to find something tempting at the bakery. I'm craving one of each, so my bag is filled. Luckily for you, they will be making a fresh batch of baked goods in the morning.
Hours of operation
Open 6 Days (Closed Mondays, except for Holidays that fall on Mondays)
Hours: Tuesday through Friday 10:30 a.m - Dusk
Saturday and Sunday 10:00 am - Dusk
ADMISSION PRICES
SENIORS 65+ $5.95
ADULTS (13+) $6.95
CHILDREN (3-12) $4.95
PETTING ZOO
Monday Closed (except Hoildays)
Tuesday 10:30 am - 5:00 pm
Wednesday 10:30 am - 5:00 pm
Thursday 10:30 am - 5:00 pm
Friday 10:30 am - 5:00 pm
Saturday 10:00 am - 6:00 pm
Delray Beach is more than just a beautiful sandy beach, just like The Girl's Strawberry Patch is more than just a farm. This delightful gem is a destination full of surprises and excitement. So whether you enjoy shopping for unique gifts, eating pizza, yummy cakes, refreshing ice cream, or simply looking to relax, you will find what you are looking for at this delightful venue.
I hope you enjoy your visit as much as I always do.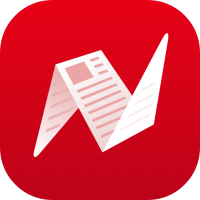 This is original content from NewsBreak's Creator Program. Join today to publish and share your own content.