Getting on your game at Dee's Hotdogs in Winter Haven
For several years, Dee's Hotdogs in Winter Haven, Florida, has been the place to go for a hotdog fix. It is known as the best hot dog stand in Central Florida, and it even won an award from USA Today. They have recently added pool tables, air hockey, foosball, and skeeball; customers enjoy the entertainment while waiting for their food. I knew I would appreciate a fun place like this for lunch, so I jumped at the opportunity when my aunt and uncle suggested it.
"We are a family-owned business established in 2011 in Raleigh NC. We opened here in Winter Haven Florida in 2017. We started as a food cart and grew into the restaurant and game room."- Dawrence Hutley and Aireal Irizarry, Owners of Dee's Hotdogs-
Dee's Hotdogs in Winter Haven
Dee's Hotdogs has been around since 1983 when a couple of guys, Dee and his friend Frank, started selling hot dogs out of a trailer. They would park in front of the local shopping plaza, selling over 1,200 hot dogs each day! Then, in 1986, they went to Winter Haven City Council looking for a spot in the city center to expand their hot dog business. The council came up with an area in the middle of Winter Haven called Central Park, and that was where Dee's Hotdogs would grow to become the most loved hot dog stand in Central Florida.
My party ordered seven hotdogs, one Italian sausage, one beef taco, crinkle-cut fries, potato salad, chips, and an assortment of soft drinks.
All of the items were custom dressed according to our requests—no complaints at this table. We devoured every morsel. The server was very accommodating in assisting my elderly relatives. He spoke loud enough that they could hear him and yet in a calm tone that made them feel comfortable. His respect for family values was apparent.
Hours of operation
Sunday-Monday: Closed
Tuesday- Thursday: 11 AM-8 PM
Friday-Saturday: 11 AM-9 PM
More about Dee's Hotdogs
The census says the most popular item on their menu is the Chili Cheese Dog which consists of a hot dog covered with chili and cheese. The Hotdog Chili Cheese Fries are also a tasty favorite in the neighborhood.
Many people order as a side, but the creative customers ask for them on their hotdogs for no extra charge. The staff at Dee's is always eager to accommodate. In addition, there are several other toppings you can choose from, such as onions, lettuce, ketchup, mustard, pickles, and onions. So you really can have it your way at Dee's.
Pool tables
When you walk into Dee's Hotdogs, the first thing you notice is the giant room with three big pool tables and several other games such as air hockey, shuffleboard, foosball, and skeeball. In this area, you can opt for a game of pool, arcade-style video games, or watch the big screen overhead television.
Mini stage
At Dee's Hotdogs, there is a small stage where local bands play every Friday night. So on Friday nights, Dee's is jamming with people that come to listen to the music! It is a lot of fun and an excellent way for this restaurant to give back to its community.
"We like to give back to the community as a token of our appreciation. We have found that having an open stage for people to showcase their music, poetry reading, and comedy acts is one way to bring more joy into the lives of others."-Dawrence Hutley and Aireal Irizarry
The quality
I tried their hot dog and the beef taco. I could not stop at one; yes, I ended up going back for another. The flour tortilla was soft and filled with beef, cheese, and salsa, just as I ordered. Again, the taste and quality confirmed Dee's uses quality ingredients in their meals and no added preservatives.
Upcoming special events
Open Mic and Comedy Show on August 28
On August 28, the talented musicians and poets of Winter Haven will be able to show off their work at Dee's Hotdogs Open Mic and Comedy Show. Poets, rappers, comedians, and singers are all invited to perform.
Conclusion
Overall, we had a great afternoon at Dee's Hotdogs, and we look forward to going back for some of the entertainment.
As we walked out the door, I challenged my uncle for a round of pool on our next visit. The stakes are high; the winner buys a round of dogs for the house. He claims it has been years since he held a pool stick. I think he is just trying to psych me out.
By the way, what toppings do you like on your hotdog?
Follow me to see more articles like this.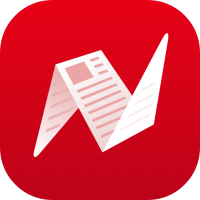 ...
This is original content from NewsBreak's Creator Program. Join today to publish and share your own content.