Old Town in Kissimmee is literally for everyone. Count me in. I am about to embark on a full-day adventure. Come along for the thrill.
Old Town in Kissimmee, Florida, is an open-air ride, shop, and eat entertainment complex. Old Town is a recreation of an old-style Florida town that first opened in December 1986 that features historical architecture with over 70 unique attractions that include rides, games, shops, restaurants, and bars.
Old Town was closed for a two-year renovation project in 2017 and reopened in April 2019 with many new attractions, including a six-story Ferris wheel. In addition, old Town has weekly and monthly events that include "Biggest Fan" contests and the longest-running weekly auto show in America.
Games and rides
• Carousel
The Old Town carousel is a trip back in time with a classic old-time amusement park ride with hand-painted animals that are fun for the entire family. This has always been one of my lifetime favorites. I think the nostalgia aspect gets to me every time. The music, the motion all stimulate positive feelings of long ago. So while you are thinking about what horse to select, I will head over where the magic happens. See you at the Ferris wheel.
• Ferris Wheel
The custom-made 86-foot Ferris wheel added during the renovation was imported from Italy and featured 18 six-seat gondolas. The top of the ride provides an unforgettable experience with breathtaking views of Kissimmee and Orlando during the day and spectacular views of the city lights after dark. There is no better view of the Kissimmee area.
• Happy Days Family Fun Center
Happy Days Family Fun Center features over 50 arcades and skill games all in one place that will provide the entire family with hours of entertainment. Games include Skillball and racing cars with prizes from candy to electronics. An hour passed quickly as I became engrossed with the games. I could not resist the first one then another. The racing car gave me the feel of an Indy 500 driver without all the risks.
• Hurricane
A five-story behemoth family coaster reaches over 1,300 feet and features a triple out-and-back design. The Hurricane has six seats per train, so there is room for the entire family. The Hurricane is wild. If you are wired for adrenaline-like me, I suggest you give it a try.
• Good Times Escape Room
Based on the famous 1865 novel "Rescue Wonderland" by English author Lewis Carrol, the Good Times Escape Room provides guests with a mental challenge that encourages players to work together to decode the clues to find the solution riddles. I thought I was never going to get out of here. Thank goodness some assigned teammates bailed me out.
• Mortem Manor
Mortem Manor is a unique haunted house that operates year-round and is one of the scariest haunted houses in America as featured on television. The attraction features both live actors and state-of-the-art animatronics with spectacular special effects.
• Paratrooper
The Paratrooper ride has ten gondola-style chairs attached to a wheel that spins in a circle in both directions, while cars rock back and forth and give you the feel of parachuting as the cars descend.
• Rootin & Tootin's Shootin' Alley
The Rootin & Tootin's Shootin' Alley gives everyone the chance to shoot at a wide range of unique targets is either 18 shots at your leisure or an unlimited rapid-fire one-minute mode. Targets include a talking 1949 pickup truck named "Gater," squawking chickens, and "walking" cowboy boots.
• The Great Magic Hall
The Great Magic Hall has various displays of magic in multiple rooms and daily shows at 3:00, 7:00, and 9:00 PM.
• Fun Rides
The Fun Rides booth offers specially designed mini-vehicles that provide entertainment for both old and young alike.
• Hangman Challenge
The Hangman Challenge gives you the chance to pocket a quick $200 if you can hang from a bar by your hands for just two minutes. The fee is just $10 per try, which equals a 20-times return on your money if you can hold on. I missed it by a few seconds, but next time the $200 is mine.
• Xtreme Ninja Challenge
The Xtreme Ninja Challenge gives aspiring ninjas of all ages the chance to test their strength and endurance and is the only ninja course in Central Florida.
Shows and events
• Old Town Karaoke happens every Friday at 3:00 PM for anyone who wants to take a shot at showing off their pipes. This will make you twist and shout. I'm good at this, natural, and my mom paid for two years of voice lessons. But wait, why is everyone leaving the karaoke area. Oh, yea, they are headed over to the car show.
• A 5 PM Wednesday night auto show features show-quality makes and models open to anyone with a qualifying vehicle.
• An after-show concert starts at 6 PM. A 3 PM, Friday muscle-car show showcases vehicles with high-performance engines with a "cruise" parade following the presentation. The 1 PM Saturday Classic Car Show is for 1983 and older street rods and antique vehicles. The shows are great for family fun, and entries in all shows have the chance to win a $1,000 cash prize.
• The Old Town Biggest Fan Contest allows Florida residents 18 years and older the chance to win $4,000 in cash prizes. The Biggest Fan Contest runs through Monday, September 6.
Massage
Photo by Andrea Piacquadio from Pexels
But wait, there's more.
Services and shops
Caricatures by Characters will capture not only your likeness but your personality on canvas or paper.
CSTM TGS (Custom Tags) carries custom novelty license tags and other items.
Egyptian Gifts has unique gifts and services from custom jewelry, body oils, belly dancing lesson CDs, DVDs, and more.
Electronic Town carries all types of electronic merchandise.
Garra Fish Spa offers all the typical spa services, including massages, while Garra Rufa fish swim around your feet in a relaxing pool.
Ink Spot Tattoo has the highest quality tattoos artists and designs for over 20 years and has a wide section of jewelry available for all kinds of piercings.
Love My Phone offers professional smartphones, tablets, and gaming consoles repairs or upgrades.
The OT Barbershop provides hair cuts, shampoos, beard trims, and shaves.
Vivian's Day Spa offers numerous treatments in a state-of-the-art day spa that includes relaxation and therapeutic massage, European facials, and manicures.
When hunger sets in
Those of you that follow me know I have a passion for tracking down food, and today is no different.
Dining options: take out.
Auntie Anne bakes homemade pretzels from scratch every day and serves other snacks and beer.
The Beef Jerky Experience has high-quality USDA-approved jerky.
The Downtown Deli makes mouth-watering gyros, nachos, and more and beer to wash it all down.
Go Nuts offers a variety of nuts with many different flavors for a quick and power-packed snack.
Kissimmee Popcorn has 120 fabulous flavors of fresh-popped popcorn.
Retreat Coffee and Tea serves coffees and teas from around the world.
Sugars Gallery makes specialty cupcakes, cookies, and cake lollipops for any occasion.
Sweet Creams Ice Cream Cafe is an old fashion ice cream shop serving delicious homemade ice cream.
The Tiki Station makes delicious alcoholic and non-alcoholic drinks served in real pineapples.
Dine-In options
A&W is known across America for its signature root beer, hamburgers, and fries.
The Sunday traditional family-style barbecues inspire El Borrego in Mexico.
Frogger's Grill & Bar is a casual sports bar open to all ages and specializes in wings and pizza.
Jimmy Johns makes sub sandwiches in big, more extensive, and huge with sides and sodas.
Mr. Sushi offers delicious Japanese-style rolls, sashimi, rice bowls, and soups.
Nathan's Famous serves up traditional Coney Island hot dogs.
Shoney's Kitchen and Bar has a full restaurant and bar menu for eat-in or take-out.
Southern Breeze is a great dinner choice with a full bar, an indoor dining room, and an outdoor deck.
Bars
Bobby's Garage Bar is a step back in time with working hot rods from 1920 thru 1969 and serves ice-cold domestic, import, and craft beer along with top-shelf liquor.
Sun on the Beach has a full bar menu with nightly events, including Thursday Pride Night, Friday '80s Night, Saturday Top 40 Night, and Sunday Latin Night.
Summary
All in all, a trip to Old Town Amusement in Kissimmee, Florida, is a jam-packed, fun-filled entertainment experience for the entire family. Old Town rivals any amusement park globally and is open every day from 10 AM to 11 PM. So now, if you are ready to enjoy some old-fashioned fun and need more information or to order tickets, I suggest you do like I did and call their office at 407-396-4888.
I had a blast spending some recreation time at Old Town, and I hope you will as well.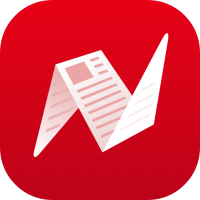 This is original content from NewsBreak's Creator Program. Join today to publish and share your own content.