"If summer had one defining scent, it would definitely be the smell of barbeque. " -Katie Lee-
I reviewed two of the most popular Barbeque and Smokehouses in Kissimmee, including their history, location, dining experience, décor, and menu options.
Kissimmee, FL, is home to over 520 independent and chain restaurants for locals and visitors to enjoy American, Italian, Asian, and other cultural cuisines. Despite the Covid-19 pandemic in 2020, many privately-owned diners, cafes, and smokehouses are optimistic about future sales and keeping their doors open to the public. There are about 32 BBQ and smokehouse restaurants in Kissimmee or nearby, less than seven miles.
As of June 2021, the National Restaurant Association's restaurant performance index (RPI) increased to 105.6 from 105.5 in May, indicating that most restaurants are reporting marginally higher sales and levels of customer traffic compared to last year. (1) Locals and visitors in the area can enjoy mouth-watering Barbeque ribs, pork, brisket, and chicken at various eating establishments.
Located on 220 E Monument Ave in the heart of Downtown Kissimmee, it is independently owned by John Glover, known as Big John and the Chief BBQ Smoker, who established his family-friendly restaurant in September 2015. (2) The aroma of homemade sauces, sides, and slow-smoked brisket in the atmosphere made his smokehouse one of the sought-after restaurants in the region.
The aroma attracted me. I had to check out what they were smoking.
Dining experience
When entering Big John's Rockin' BBQ, the rock and roll décor is sure to grasp your attention. Albums and concert posters were plastered on the walls to bring the passion for rock-n-roll music to life.
I was so amused with the decor that I almost forgot I came here to eat. But, of course, my stomach growling was a quick reminder.
Today I branched out and ordered the brisket biscuit and grits. Simply magnificent. The biscuits were warm and soft, overlapped with sweet tender brisket and a side of creamy buttered grits. This unusual combo delighted my taste buds.
I ordered a rack of ribs to go. The ribs came in handy as my appetite started calling me when the NY Yankees were getting ready to play. I did not want to miss one at-bat, so I was thrilled I had the ribs to heat up. I put them in the microwave for 15 seconds. It was just enough time to take the chill off and leave them moist. The ribs were falling off the bone tender. The sauce was sweet with an accent of hickory. There is no denying it this rack was the best I have ever had from a restaurant. I devoured half the rack before the Yankees scored. Big John's Rocking BBQ was a homerun for me.
There are so many other options that spark my interest. I shall return.
Breakfast menu options
Headliners: Big John's, Brisket Biscuit, Brisket & Grits, Two Egg Deluxe, and Chicken & Waffles.
French Toast
Pancakes
Omelets
Breakfast sandwiches on toast, biscuit, or cheese burrito, with the option of adding brisket at an additional cost.
Rockin Super Bowl with two eggs, cheese, sausage or bacon, and gravy side.
Roadies Choice with two eggs, bacon, or sausage, choice of hashbrowns, home fries or grits, and biscuit or toast.
The Groupie with two eggs, choice of hashbrowns, home fries or grits, and toast or a biscuit.
Breakfast Sides: hashbrowns, fries, egg, toast, English muffin, grits, brisket, sausage, ham, bacon, and gravy.
Drinks: coffee, hot tea, sweeten tea, unsweetened tea, soft drinks, apple juice, orange juice, mimosas, and bloody Mary's.
Lunch/dinner
Appetizer options: loaded fries, blue cheese chips, corn nuggets, Jalapeno popper dip, buffalo chicken dip, nachos, Big Jakes fried green tomatoes, fried pickles, onion rings, and Potachos.
Barbecue ribs and brisket headliners.
Sandwiches Served on a bun or Texas Toast with choice of a side, including brisket, pulled pork, chicken, turkey, Andouille sausage, fried fish, or beef patty.
Entrees options: fish & chips, chicken & waffle, livers & gizzards, salad or loaded baked potato, tacos, Quesadillas, chicken tenders, or fries.
Salad Bar
Lunch/Dinner Sides: collard greens, green beans, baked beans, chips, coleslaw, potato salad, mac-n-cheese, corn nuggets, okra, onion rings, fries, and sweet potato fries.
Big John's is definitely at the top of my list of local barbeque joints. The quality of food, ambiance, and exceptional customer service stands out in Kissimmee. So it is easy to see how TripAdvisor ranks them number 12 out of 523 restaurants.
Sometimes you wake up wanting to enjoy life on the wild side.
I definitely enjoy a barbeque meal. So today, I headed out to the Wildside Texas BBQ conveniently situated in Kissimmee, Florida. Thank goodness, as I was not prepared to take a flight to the Lone Star state.
A half rack of ribs is on the agenda. My order arrived quickly. My stomach says thank you. The ribs are outstanding. I noticed these have extra fat, which contributed to the softness, and explained the magnificent flavor and spices with a hint of bacon. You will certainly want to indulge in ribs on your visit.
I'll have another rack to go, please, and perhaps some pulled pork as well.
The food is great, service good, and decor nostalgic of old western movies. I might see the ghost of John Wayne come up behind me or at least see some horses stationed outside. I did not see that, but a friendly hostess greeted me with western hospitality.
The Wildside Texas BBQ location on 7725 W Irlo Bronson Meml Hwy in Kissimmee offers dine-in, curbside pickup, and delivery services. (4) Owners Rosario Poma and his wife have about 34 years of experience in the restaurant business, opening Wildside Texas BBQ & Grill in 2009. They established family-owned Wildside Texas BBQ to serve the local and nearby communities.
Dining experience
Wildside Texas BBQ introduces Floridians and tourists to the best-tasting Texas-style Barbeque food in the area. Its interior is western style with cowboy pictures, antique cookware, and wooden plaques of the Pony Express and Shiner Beers displayed on the walls. The wooden structure resembles a more modernized western restaurant with indoor and outdoor dining spaces. Wildside Texas BBQ is open Tuesday through Sunday weekly from 4:00 PM to 10:00 PM, offering a wide range of menu options.
Menu options
Starters: Barbeque chicken nachos, chips n salsa, crispy chicken fingers, BBQ chicken quesadilla, fried okra, gator bites, fried pickles, onion rings, potato skins, and mozzarella sticks.
Brisket Platter of USDA grade smoked meat.
Combo Platter Option of Two types of meat: ½ chicken, BBQ chicken, beef brisket, pulled port, baby-back Barbeque ribs, St. Louis ribs, and two sides.
Steaks and Texas BBQ: full or half St. Louis ribs, full or half, baby-back ribs, pork platter, steak & rib combo, BBQ chicken platter, mixed BBQ platter, rib combo, 8oz fillet, 14oz NY strip, 16oz ribeye, grilled chicken dinner, and combo platter.
Burger Selections: bacon/cheeseburger, BBQ bacon, black n' bleu, black bean, cheeseburger, hamburger, and smokestack.
Sandwiches: fried chicken, BBQ chicken, brisket, pork, and wild tacos (three soft tacos).
Garden Salads: chicken, Caesar, LG Caesar, and steak Caesar.
Two Optional Sides with Combos and Platters: baked beans, baked potato, coleslaw, cornbread, French fries, garlic bread, mac n cheese, potato salad, and apple sauce.
Single Optional Sides: loaded baked potato, loaded fries, loaded mac, mac n cheese, pulled pork, grill chicken, side brisket, onion rings, potato salad, cornbread, fries, fried okra, baked beans, apple sauce, coleslaw, and garlic bread.
Kids Menu: cheeseburger, chicken fingers, grilled cheese, mac n cheese, and pork over garlic toast.
On my way out, I chatted with a couple of customers that had just finished up with their meal. Both parties had nothing but positive feedback, and I could not agree more with them.
" We ordered the baby back rib platter with two extra sides. It was plenty to share. The meat literally fell off the bone and the sides were some of the best I've had. The salad had crispy lettuce and lots of fresh vegetables. You can tell by our empty plates we have no complaints. This is about the fourth time coming here and every visit has been positive. "- Sal and Liz -
"I'm a regular . I come here at least once a week sometimes twice. It is all good. Quality stuff. I'm addicted to the ribs. They are some of the best around and affordable. " - Richard S. -
When it comes to Barbeque in Kissimmee, you have choices. So why not give them both a try?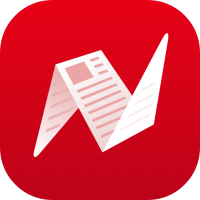 This is original content from NewsBreak's Creator Program. Join today to publish and share your own content.