Breathtaking
Breathtaking is the best word I can use to describe the magnitude of beauty as my feet made their way into Bok Tower Gardens. Once again, I gaze in awe. Bok Tower Gardens is in Lake Wales, halfway between Tampa and Orlando in Florida. The Tower is on Iron Mountain, the loftiest part of the Floridian peninsular at almost 300 feet above sea level. As a native Floridian, this is one of those things I have the opportunity to experience more than once, and each time I find it more memorable than the time before.
My ears immediately pick up the sound of bells echoing throughout the gardens.
"Give to the world the best you have and the best will come back to you." -Edward W. Bok-
Bok's Tower is a musical marvel with 60 bells and is the centerpiece of the gardens that sit on 250 acres amidst the citrus hills. The gardens are a sanctuary for nature, including plants, birds, and animals. Bok Tower is on the American National Register of Historic Places.
Each path of Bok Tower offers an abundance of history. Lucky for me there are lots of markers with details about the Tower. So I stop and read as I satisfy my thirst for all the knowledge I can soak up today.
History of Bok Tower
The Tower was previously known as the Bok Mountain Lake Sanctuary and Singing Tower, designed by a notable landscape architect Frederick Law Olmsted, Jr, and was the brainchild of Edward Bok. He was the editor and publisher of the Ladies Home Journal from 1889 to 1919.
Olmsted Jr and Bok brought to life Bok's vision of creating gardens that soon became a must-visit tourist attraction in Florida. Milton Bennett Medary was the designer of the Tower built-in 1925. President Coolidge opened the Bok Gardens formally on February 1st, 1929. Bok died in January 1930, and his remains are at the Tower's Great Brass Door.
Attractions in Bok Tower Gardens
There are many things to see and do at the Lake Wales, Florida gardens. Among them is a children's Hammock Hollow, about 2.5 acres, with gardens divided into nine unique zones.
These nine zones are The River of Stone, Pollinator Gardens, Kitchen Garden & Outdoor Kitchen, Endangered Plant Garden, Window by The Pond, Wild Garden, Exedra and Sunset Overlook, Reflection Pool, and Peace Lantern. Each of these has plants and flowers with mulched pathways to access them.
The gardens are a calm and serene setting among several romantic nooks and resting areas on 250 acres with gorgeous vistas and remarkable views of the Singing Tower. The floral foliage includes seasonal azaleas, camellias, and magnolias. During spring, the flowers come to life, a beautiful riot of color set against a rich backdrop of ferns, palms, oaks, and pines.
Sweet chirping
The bird sanctuary has up to 126 different species of birds found commonly in Florida and other locations. It forms as part of the Great Florida Birding Trail because of the bird sanctuary. The Lake Wales Florida - based gardens also host wildlife and rare animals in the cover, such as the eastern indigo snake, Florida mouse, and gopher tortoise that are endangered species. In addition, Sandhill cranes and wild turkeys often wander through the wooded grounds.
Do you hear what I hear?
The Singing Tower is a carillon tower with 60 bells. The musical pealing of the bells radiates throughout the bird sanctuary. The Tower is 205 feet decorated with neo-Gothic art and beautiful pink and grey marble with coquina stone.
The carillon is at the topmost part of the Tower. The bottom part of the Tower hosts Bok's baronial study. The Tower also contains large water tanks used to irrigate the gardens and keep them green. There is a moat surrounding the base of the Tower. It forms a 15-foot-wide koi fish pond.
The Pine Ridge Nature Preserve and Trail begins at the Window by the Pond and ends at the Visitor Center. It comprises perennial grasses, sandhills typical of the Floridan landscape, and Longleaf Pine. It is home to many rare animals, and there are educational tours that visitors can attend.
The Pinewood Estate is a Mediterranean-style mansion made of twenty rooms. It is open for self tours, sitting on 8 acres, and built-in 1930. It costs $6 entry fees to the house.
It is a popular location for concerts and other events. In addition, it is close to the Blue Palmetto Cafe, which is open daily from 9.00 am to 5.00 pm and has an indoor and outdoor seating area.
I'm stopping for a short lunch break and then heading to the Visitor Centre, where I check out the Ting Tsung and Wei Chao exhibits.
The Visitor Centre has the Ting Tsung and Wei Fong Chao Exhibit Hall. In addition, there are many paved walkways which make it easy to wander throughout the gardens and enjoy the scenery. The two main pathways head into the central parks, while many more minor trails lead to the Singing Tower.
Events held in the gardens
The gardens are the host of many activities that take place. Some of these are Yoga On The Lawn, a series of events called Sowing Seeds of Friendship, Patience, Compassion, held on different days. Other events include Nature Discovery Events that are themed differently, such as Nature Discovery: Insects Up Close, Nature Discovery: Ephemeral Art with Nature, and Nature Discovery: Nature Games.
The events cater to different groups of people, and there are children-specific ones, family-inclusive, and you can find an event that will cater to your interest. One day at Bok Tower Gardens, and now I have a lifetime of beautiful memories that I would love to share with you.
A few admission details
Bok Tower Gardens is open daily. The admission charges are as follows:
For one day with access to all areas, the children's Hammock Hollow and Pine Trail Preserve Hiking Trail will be $15 for an adult and $5 for a child between the ages of 5 and 12. Children under the age of 5 get free admission. If you come with your pet, it cost $5.
Some discounts available are the Saturday Morning Special with a 50% discount if you go between 8.00 am and 9.00 am. On September 21st, Smithsonian Museum Day Live is free entry for everyone. In addition, there is free parking available.
"Make the world a bit better or more beautiful because you have lived it."-Edward Bok-
Hope to see you on my next visit to this magical place.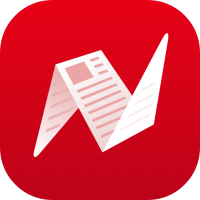 This is original content from NewsBreak's Creator Program. Join today to publish and share your own content.