It doesn't get any better.
Are you ready for a bit of weekend fun? A weekend in the Keys is like no other. As a native Floridian, I may take it for granted, but every chance I get, my bags are packed, and my body, soul, and spirit hit the Seven-mile Bridge with a straight shot for some weekend island life. Snorkeling, fishing, sun-worshipping, and sunset watching.
I have experienced the excitement as well as the peaceful side of the Keys. One option is as fantastic as the other. The option is always there to experience the best of both sides. I always combine the two for a perfect time.
Key West is one of those places you can do on a budget or choose to splurge. I even have the t-shirt that says, "been there done that." It was all excellent.
The island motto is "close to perfect" and "far from normal." That about sums it up.
Get out your flip-flops and let the journey begin.
The fun goes on all day and night in Key West, especially during the weekend. So you can have a weekend escape and have the best time with or without the kids. You'll get to enjoy the beautiful beaches, tropical scenery, and many outdoor activities. But, of course, the best time to visit is away from public holidays to avoid crowded beaches and sky-rocketing hotel prices; after all, who needs a crowded beach.
There is plenty to explore in Key West, from its culture, history, and delicious cuisines. The wide variety of food available in Key West reflects the area's history and culture.
The History of Key West Florida
Cayo Hueso or bone key is the name of an area in Key West due to the discovery of sun-bleached bones. In Key West, where the custom-house stands, which is now a historical building, Cuba shipped cargo into the US. It is a romanesque building marked as the headquarters of art and history in the area. There was also a military base in the area, where the US Navy had access to the Gulf of Mexico. The island used to have a submarine, but it was closed in 1974 to allow modern trade to flourish.
Despite the subsequent elimination of Cuban trade, the historical influence of the island on local cuisines continues. The area had many factories and industries that manufactured salt, sponged, smoked cigars, and hunted turtles. Nowadays, there are many tourist attractions that locals and visitors enjoy all year round.
Places to visit during the weekend getaway
You can enjoy several exciting activities in Key West. Key West is a great place to visit on a weekend if you want to try the local cuisine and explore many interesting sites. Here are a few places you do not want to miss out on during your visit.
The most southern part of USA
At 90 miles from Cuba and Key West's most famous landmark, it is a routine stop. It's exciting to see how many people take photographs of the iconic landmark, from locals to tourists. You can make memories by taking pictures with your kids, spouse, or friends. If you want to visit this spot, I highly recommend visiting early in the morning or late at night after taking a drink on Duval street to avoid long queues.
Nevertheless, do not miss a few good photos in the Southernmost part of the USA (and be prepared for scorching sun or rain).
Explore the Nature and Butterfly Conservative
The conservatory is a tropical habitat where about 60 butterfly species and around 20 exotic birds flourish. The garden offers a beautiful and colorful sight. You can take pictures with vibrant tropical flowers, flamingos dancing on the ponds, and alluring butterflies. The area is ideal for nature photographers and is also a pleasant place for relaxing.
Tour Hemingway House
I wanted to visit the Hemingway house but, I could not access the facility since admission was only cash accepted and there are no ATMs in the area. Assuming you have $20, you will be fine. There were lots of cats around the property, a wedding was taking place (a spectacular choice for a venue), and the view of the house was utterly stunning. I'll catch the Hemingway next time.
The Audubon House
The house has a collection of birds, and it is also a museum. John Huling Geiger built it in the 1840s and lived there for many centuries. It gives you a glimpse of great fortune and the lavish life of the rich people during the 19th century. You can buy souvenirs on the lower level of the building.
Key West Lighthouse
It is right across the street from Hemingway's house. Here they let you pay with your credit card. Key West lighthouse was built in 1848 by the USA Navy due to coral reefs and shallow waters surrounding the island. The building serves today as a museum dedicated to those who lived there in the past. The visitors can climb 88 steps to the top of the lighthouse and look at the lighthouse keepers' quarters to see photographs of former keepers. They can also enjoy the view of the city up there.
Tour Key West Aquarium
The Key West Aquarium is next to Mallory Square, situated in the heart of the town. Creatures including sharks, alligators, turtles, tropical fish call this place home. The facility can be seen within one to two hours because it is not very large. So you can take lots of pictures and get to feed the sharks and stingrays.
Shipwreck Treasure Museum
You can take the kids here since there are interactive exhibits, and you can also climb the 65' tall tower. They can also learn more about the history of Key West's maritime. The museum combines films, actors, and artifacts of the wrecked vessel of Isaac Allerton that sank in the 19th century. I'm a kid at heart, so the Shipwreck Museum is one of my favorite stops.
There are lots of low-cost and free things to do in Key West as well.
"For everything else there's mastercard."-Jack Davenport-
Transport options in Key West
Walking around Key West is the best way to see the city since it is small ( two miles wide and four miles long). However, you can also opt for cycling, rent electric cars, the bus, taxis, Pedi carbs, mopeds, hotel shuttles, and trolleys. Since parking can be difficult, and traffic laws are strict, renting a car is not worth the expense. Pedicabs are also an efficient way to get around town especially, through traffic. Unlike bicycles, you only have to sit and enjoy the ride at an affordable fee and leave the peddling to the other guy—Yea, baby, that's how we do it in the Keys.
Lodging options
1.Ocean Key Resort
There are luxury rooms, a beach view, and an impressive spa at this luxury hotel on Duval Street. You can enjoy private balconies, comfy decors, and whirlpool tubs on the resort. A complimentary bottle of champagne awaits you upon arrival, along with a $100 spa credit and $100 food and beverage credit.
2.Cottages on Sunset Key
Key West is the closest port to the 27-acre island, which is accessible by ferry. You can stay at one of 40 cottages here for a romantic weekend. You can start your morning with some breakfast in bed delivered on your porch, a private beach, a zero-degree pool with a splashing waterfall, and two whirlpools. You can also book the Signature Romance Package, which includes spa services.
3.The Almond Tree Inn
Near the busiest intersection in Old Town, the hotel is right across from an inn and B&B. A deep heated pool and whirlpool spa are among the amenities you can enjoy. The hotel also offers free Wi-Fi. Enjoy complimentary beverages, wine, and nibbles as you mingle with other guests at dinner. The verdant gardens and calming waterfall are perfect for couples to enjoy quality time together.
Key West humor
While fishing off the Florida Coast in Key West, a tourist capsized his boat. He could swim, but fear of alligators kept him clinging to the overturned craft. Spotting an old beachcomber (yes, it was me) walking on the shore, the tourist shouted, "There wouldn't be any alligators in these waters ?" Hmmm, I hollered back, "haven't been any for years." Feeling relieved, the tourist started swimming toward the shore. About halfway in, he asked, "Say how'd you get rid of the gators, anyway?" I hesitated to reply but then told him, "I didn't do anything , the sharks got 'em."
Anchors away
Key West makes for an excellent weekend escape. The hotel rooms in the area are comfortable, and the scenery is beautiful. So if your mind is calling out for a relaxing getaway, Key West Florida is the ideal location.
Now put a smile on that face, and I'll see you in Key West. It's my happy place.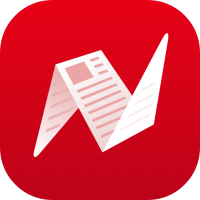 This is original content from NewsBreak's Creator Program. Join today to publish and share your own content.