Orlando welcomes World-Class Soccer Clubs.
Orlando, Florida, is gearing up for a World Class Soccer event on July 25 and 28. Camping World Stadium will host four outstanding international clubs as three teams from Europe and one from South America compete in the Florida Cup, an annual exhibition competition launched in 2015 to the delight of local soccer fans and global club supporters.
The semifinal action begins Sunday, July 25, as the first match sees Inter Milan vs. Arsenal FC. Game 2 of the semifinals follow 45 minutes after, with Everton FC taking on Millonarios FC. The competition continues on Wednesday, July 28, as the losing teams from the first round will battle for 3rd place. Semifinal winners will kick off the 2nd game of this doubleheader for the championship, also 45 minutes after game 1. Games that end in a tie after regulation will go directly to penalty kicks to determine a winner. Both Matchdays will start at 6 pm EDT.
"Our country has been through difficult experiences terms of unity. Sport- football, soccer in particular has the power to help that. It is a special feeling."-Gareth Southgate, Welsh professional soccer player-
Tickets are currently on sale with several options available.
Single Day Passes start at $44.
Two-day Passes provide entry to all four games and start at $90.
Premium Seating options include Bunker Suites, Executive Suites, Veranda Suites, and Loge Boxes.
There are also Group Tickets available for Corporate, Youth Soccer, and Group packages. In addition, specific sections for each team's supporters will be designated at the matches. Note that Camping World Stadium has adopted a clear bag policy for all attendees.
The World Class Soccer Clubs competing for this year each have a rich team history. Everton, considered a pioneer for its many firsts, has a 142-year history known for being family-oriented. This nine-time winner of the Premier League is often referred to as 'The People's Club.' Founded in 1878, Everton is based in Liverpool, where their rival Liverpool's stadium is less than a mile away.
Arsenal FC established a team in 1886 when laborers at the Dial Square armaments factory wanted to do something to liven up their dull daily lives. Throughout its 133 years, this club maintains a sense of community in its home base of Islington, London, England. Mikel Arteta, Arsenal's Manager, is looking forward to the level of play they will face in this competition. He is also pleased with the facilities available in Orlando, Florida, which they will have the opportunity to use.
Inter Milan, the winner of 19 Series A titles, is considered one of the world's most successful soccer teams. Based in Milan, Lombardy, their global brand, has earned this club more than 400 million followers worldwide since its start in 1908. Giuseppe Marotta, CEO Sport, expresses his happiness to add the Florida Cup to their training schedule. They are also excited about this exhibition for their American fans.
Millonarios FC, based in Bogota, Columbia, got it's start in 1937 by college students from Colegio San Bartolome. The club is considered one of the most important soccer teams in South America. They hold 15 titles for the top Columbian league. Enrique Camacho, the President, expressed his club's hunger to play in Orlando among their American supporters and play against these top-caliber teams.
Florida Citrus Sports will host this World Class Soccer matchup along with Camping World Stadium. This non-profit organization is purposeful about helping create a better community in the Orlando and Central Florida region. Part of the appeal of hosting significant events is the impact on this community. Positive effects that will potentially affect this area, as a result, include helping at-risk youth, economic growth, exposure, and social impact.
Camping World Stadium, which began as a Works Progress Administration project in 1936, has evolved into a beautiful venue that houses 41,000 lower bowl seats along with two concourses, a 20,000 square-foot plaza deck, and club spaces designed to hold 5000 patrons. The Orlando Citrus Bowl, the region's largest football stadium and home to Orlando City and the Orlando Pride, has been renamed Camping World Stadium. The total capacity is 65,000 people, and attendance will not be restricted as the stadium will open fully. Health and Safety protocols are in place in consideration of all visitors to the stadium. These include other hand sanitization stands, more frequent cleanings, transitioning to cashless purchases, ongoing staff training in regards to COVID-19 procedures, as well as upgrades to improve air ventilation. Camping World Stadium is also a candidate to host the 2026 FIFA World Cup.
"We are honored and excited to welcome these powerhouse global teams to Orlando."-Steve Hogan, Florida Citrus Sports-
Taking place in Orlando, Florida, this event has grown well beyond just a soccer tournament. Activities surrounding the competition are multi-generational and give fans a chance to be more than a spectator. This entire occasion is meant to be fun, friendly, and have many choices for all to enjoy. Plans this year include a Legends Match (5 on five soccer legends from differing teams); YouTubers vs. Influencers Match (free to attend); and Footgolf, which combines golf and soccer for fun and different sport. Orlando is on track to continue to pave its way to becoming a major global soccer destination by hosting this extraordinary event.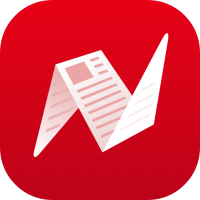 This is original content from NewsBreak's Creator Program. Join today to publish and share your own content.