Gardening becomes harder during the fall because it is a transitional period. We tend to procrastinate tasks, but this can be beneficial if you are aware of what needs done and when.
The most important thing that will impact success or failure at-home gardening efforts is how much care each plant receives on an individual basis (such as removing invasive weeds).
Another mistake people usually do while prepping their gardens for winter: they remove all seedlings before harvest time which results in more work later since some parts might still remain useful such as roots and stems.
Here are the most common gardening mistakes you make in Fall:
You stop weeding
If you want to enjoy a weed-free garden next spring, make sure your plot is clear by the end of fall.
Mason Day (the co-founder of the gardening app 'Growlt') says that winter will only beat down what's left in vain and leave even more seeds for summer so it would be best not to give up on this year's gardening efforts!
You Don't Trim Back Perennial Grasses
If you want to have a great spring, it's important not to forget about dead foliage on perennials.
Dead stems can be hard to cut back when new shoots start popping up in between them next year.
"Most perennial grasses grow from the ground," says Day, so any tall and dry vegetation will likely provide winter interest but could get in your way during spring cleaning."
You Prune your Bushes
Pruning plants in late fall does not allow for the dormant period to occur and could lead to weakened plant life.
Cut back branches at a later date, which will make your garden more prosperous as it regrows from its winter slumber.
Leaving Leftovers to Rot
If you don't clean up your garden, pests and diseases will love to visit it next season. This can cause an eyesore during the off-season as well as attract them back.
"Your leftover fruits provide nutrients for these insects that would like to come again," Day says." Cleaning up this fall could mean fewer bugs in your garden next year."
You Don't Plant Spring Bulbs
If you are with a plan to plant spring-blooming flowers, such as: daffodils, tulips and hyacinths make sure to do this ahead of time.
For the these types of bulbs they need cold weather in order for them grow roots effectively before their first blooming process.
You Forget to Divide Perennials
If you plant perennials, don't be shocked when they start to lose their luster in autumn. That is because dividing them helps rejuvenate the plants and keeps them blooming longer throughout the year.
Additionally, since each perennial can create several small ones after being divided once or twice a year (depending on the species), it's easy to scatter these new little seedlings into spots that could use some color this spring!
You Stop with Planting too Early
If your leaves start turning, don't put on gardening gloves immediately. There are many crops that need cold temperatures — some of which include spinach, lettuce, kale and radishes.
They all have short growing seasons and mature before the first frost hits in most years (depending on where you live). You can also leave any unharvested spinach in-ground to overwinter during certain years–it will give you healthy spring greens next year!
You Don't Plant a Cover Crop
Adding cover crops to your home garden before the first frost is an easy way to help improve nutrient retention and suppress weeds.
Cover crops like clover or buckwheat can be planted four weeks ahead of a freeze, giving them time for growth before winter weather sets in.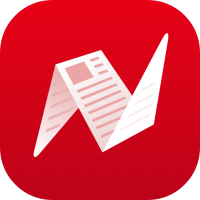 This is original content from NewsBreak's Creator Program. Join today to publish and share your own content.