When you launch the Camera app on an iPhone 11 or later in low light, Night Mode is immediately enabled. With a few taps, you may turn it off manually. However, the next time you open the Camera in low light, it will turn on.
For those who prefer to photograph without Night Mode, Apple used to not allow you to permanently disable it, but that changed with iOS 15. You may now completely disable Night Mode on your iPhone.
Keep Night Mode turned off in your iPhone camera settings.
Before you begin, make sure your iPhone is updated to iOS 15, which includes a new option to turn off Night Mode in the Camera app.
To turn off Night Mode on your iPhone camera, follow these steps:
Tap Camera in the Settings menu.
Select Preserve Settings from the drop-down menu.
Turn on Night Mode.
Now open the Camera app and slide the Night Mode icon to the Off position.
If you are in bright light, you may not be able to see the Night Mode indicator in step 4, Place your hands over the camera to create a dark scene in this scenario. The Night Mode icon should now be visible.
Now, the next time you try to take a picture in low light, your iPhone will remember this and not engage Night Mode automatically.
This is how you can completely off Night Mode. If you want to utilize Night Mode again, you'll have to manually activate it in the Camera app by pressing its icon. If you leave Night Mode on, keep this in mind.
Don't Forget To Like/Follow/Comment/Share Our Posts.
Always Remember, We've Got You Covered.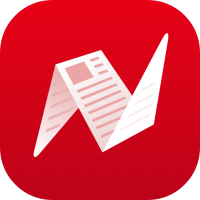 This is original content from NewsBreak's Creator Program. Join today to publish and share your own content.