You may have images on your iPhone that you don't want to delete right away, but you don't want them to show up in your Photo Library for whatever reason (privacy). To hide any of those photos on your iPhone, you won't need any third-party apps. You can hide images on your iPhone thanks to a feature built into Apple's software. This option allows you to hide your photos from anyone who browses your Photo Library.
People can hide photos for a long time in Apple's Photo Library. However, the hidden photos were part of a 'Hidden' album that could still be found in the Albums section of the Photos app. With the release of IOS 14 last year, the experience was updated.
Here's How To Hide Photographs On Your IPhone Without Using Any Third-Party Software
Before continuing the instructions on how to conceal photos in your iPhone without using third-party software, make sure your iPhone is running at least iOS 14. It's also worth noting that the hidden album is activated by default on iOS. You can, however, turn it off by following the steps below. You can use the same techniques to hide videos as you can for photographs.
1. Open the Photos app on your iPhone.
2. Select the image or video that you want to hide. You can select multiple images or videos by using the Select button in the top-right corner of the screen.
3. After tapping the Share button, select Hide from the menu.
4. Confirm that you want the photo(s) or video(s) you've chosen to be hidden (s).
5. Go to Photos, then to Settings.
6. Scroll down to disable the Hidden Album option.
Repeat steps 5 and 6 and toggle on the Hidden Album option again to see the folder in the Photos app.
It's important to keep in mind that any films, photos, or videos you hide may end up on third-party apps. On iPadOS, you can follow the steps for concealing and unhiding photographs on an iPad.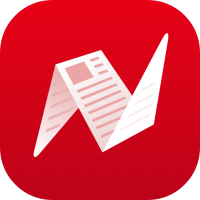 This is original content from NewsBreak's Creator Program. Join today to publish and share your own content.