In the same phone, you can utilize two WhatsApp accounts. One of the most frequently used instant messaging programs on the planet. You can send a message or make a phone call to another WhatsApp user from anywhere in the globe as long as they have access to the internet. The Facebook-owned program is free to download for Android and Apple users, and it works on both mobile phones and desktop computers. However, the software has several limitations, such as the fact that each phone number can only have one WhatsApp account. On the other hand, most manufacturers allow consumers to install two different versions of the same software on their Android phones.
Companies such as Samsung, Xiaomi, Realme, Huawei, Vivo, Oppo, Honor and OnePlus allow users to set up dual apps, parallel apps, or twin apps. Customers can have two unique versions of the same software, allowing for two different apps, because they use different terminology for the same feature.
How To Use Two WhatsApp Account On A Single Device
To enable a second account, go to WhatsApp's Settings.
"Dual apps," "app clone," "app twin," and "parallel apps" are all terms to look for. The name of the feature will differ based on whatever smartphone you're using.
You should be able to turn on a toggle adjacent to the WhatsApp app.
After the process is finished, return to the home screen.
A second WhatsApp icon with some form of branding on it, showing that it's a different version of the same program, should be there.
You'll see the WhatsApp setup screen when you launch it.
Next, select Next and enter a phone number that isn't the same as the one you used to sign up for WhatsApp.
You will receive an OTP for verification.
You will be prompted to continue the setup procedure after entering the OTP, which will result in the creation of a second WhatsApp account.
On the same smartphone, you now have two WhatsApp accounts.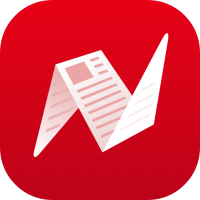 This is original content from NewsBreak's Creator Program. Join today to publish and share your own content.