The disruptions at Facebook, WhatsApp, and Instagram on Monday were most likely caused by an issue with the company's domain name system, an obscure but critical Internet component.
DNS, or Domain Name System, is similar to a phone book for the Internet. It's the program that translates a Web domain, such as Facebook, into the site's real Internet protocol, or IP, address. Consider Facebook to be the person you'd look up in the phone book, and the IP address to be the real address you'll find.
A technical issue with Facebook's DNS records caused at least six hours of downtime on Monday. A user's web browser or smartphone apps will no longer be able to navigate to Facebook services if a DNS issue occurs.
Not only did Facebook's main platforms go down, but some of its internal programs, including the company's email system, did as well. Employees at the company's Menlo Park, California, location were also unable to access offices and conference rooms that required a security credential, according to Twitter and Reddit users. If the system that gives access is also connected to the same domain - Facebook - this could happen.
The Border Gateway Protocol, or BGP, appears to be the source of the problem at Facebook. BGP is the Internet's postal service, if DNS is its phone book. BGP identifies the best accessible paths for data to travel when a user submits data on the Internet.
According to public records, a substantial number of changes were made to Facebook's BGP routes minutes before the platforms stopped loading, according to Cloudflare's chief technical officer, John Graham-Cumming, in a tweet. Facebook has not stated whether or not the changes were made.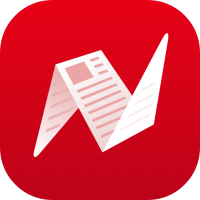 This is original content from NewsBreak's Creator Program. Join today to publish and share your own content.