Four people are facing criminal charges in connection with the beating and stabbing of a 17-year-old lifeguard in Worcester on the Fourth of July, according to the police.
Everything happened when the police responded to a call made by residents, in which several men attacked the lifeguard on duty. When they arrived, the suspects were gone, but officers found a 17-year-old male lifeguard suffering from stab wounds.
The victim received help on the spot before being transferred to the hospital. Her condition from him was not disclosed.
Police learned that a group of men had been smoking and drinking in the area and were told they had to stop smoking or they would be asked to leave, police said.
He left the park but returned a short time later with others and attacked the victim, who was also beaten with a stick, police said.
Police searched the area and found four suspects between the ages of 17 and 23. They face a variety of charges including assault and battery with a dangerous weapon and disorderly conduct. It could not be determined if they had attorneys.
The police are looking for ways to stop these attacks
"We have to recognize that this is on the rise, and we have to hold people accountable when they do this so that they become an example," Boston District Attorney Rachael Rollins said at the vigil. These attacks are becoming more and more frequent, so we must find a way to stop them before they happen.
Boston police are also investigating three shootings across the city's Dorchester and Roxbury neighborhoods.
"We are working hard to keep our city safe, and we will not tolerate this type of behavior," said a police spokesman.
What do you think of these recent attacks in public places?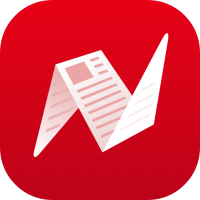 This is original content from NewsBreak's Creator Program. Join today to publish and share your own content.