Authorities will now be closing the Carson Beach bathrooms at 6 p.m. every day in the wake of recent behavior that resulted in police being called to the site. The move comes less than 48 hours after five teenagers were arrested in an incident in the courtyard at the McCormack Bath House near the snack bar next to the beach.
Massachusetts State Police say about 70 young people were gathered there Monday evening, some harassing lifeguards, smoking marijuana and bumping into bystanders.
"Some of the guys were harassing lifeguards, smoking marijuana in the bathrooms, riding bikes in circles and popping wheelies near other members of the public, and chasing each other throughout the courtyard, and repeatedly bumping into bystanders," state police spokesman Dave Procopio said in a press release at the time.
Even though the police said troopers had emphasized to the teenagers that they were welcome on state property, they would have to follow state rules and not disturb others.
Along Boston's South Shore, lifeguards and the Massachusetts State Police are also monitoring alcohol use and trying to crack down on a new problem: alcohol deliveries.
Boston City Councilman Ed Flynn said there have been numerous complaints from people ordering liquor deliveries to addresses along M Street or Carson Beach and then bringing the alcohol to the beach.
Boston's reopening has been well accepted by residents
Despite some minor incidents and disorder in certain public spaces, the reopening of Masschuset has been well received among residents.
"Everything went back to old Lucky's. It was fantastic. People were dancing, having a good time. The place went crazy. People threw their hands up in the air and were cheering," said Lucky's general manager Nelson Burns.
Many people also agree that psychologically, it's so much healthier.
Following CDC guidance, Massachusetts will still require face masks for students and staff inside school buildings. Face coverings will still be mandatory for all people on ride shares, livery, taxi, ferries, MBTA, commuter rail, transportation stations, in health care facilities, and in congregate care settings.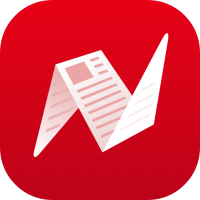 This is original content from NewsBreak's Creator Program. Join today to publish and share your own content.