HELLO FRIENDS!! How is your June going? It's been a bit gloomy in San Diego- we have barely gotten any sun this month! For today, I wanted to introduce you to a new Italian restaurant in San Diego that personally blew my pants off. SO. DELICIOUS. I personally wager that they're one of the best Italian restaurant in San Diego (and I'll fight you!). I've tried a lot of Italian restaurants around San Diego, and to be quite honest, I haven't been impressed with half of them. So I wasn't expecting too much when I visited Semola- but I was in for quite a treat. Now keep in mind, it's a bit on the more pricey side- a meal for two can easily be $75-$200 if you want starters and entrees. But I promise you it's worth it!
1. Semola
Semola is a contemporary Italian restaurant by the same guys that run Ambrogio 15 (which is very famous for their pizzas). Tucked away in La Jolla, this restaurant mostly consists of cutesy outdoor patio (there are barely any seats inside so keep weather in mind!) Get some glasses of wine and check out the menu, which consists of very unique starters (salads and carpaccios), risottos, pastas, main plates and desserts. I would HIGHLY recommend the Wagyu Carpaccio, consisting of Caesar Cured Yolk / Salsa al Tuorlo / Lemon Pepper Caviar / Pickled Mustard Seed / Shaved Parmesan / Radish Blossoms. The salt in combination with the yolk and meat is HEAVENLY. One of the best carpaccios I've had in a LONG time. Also be sure to check out the seared tuna with / Escabeche / Beet and Ginger Fluid Gel. I know it sounds weird, but I don't think I've ever tasted a beet puree SO DELICIOUS. Oh my lord, these guys make vegetables taste amazing. The tuna and the beet is the perfect bite that just melts in your mouth.
For the mains, my two recommendations are the Amatriciana pasta and the Cielo duck dish. The Amatriciana (Bigoli / Cherry Tomato / Guanciale / Seared Spring Onion / Basil / Parsley / Mint / Pecorino / Parmesan) is one of the best pastas I've had since I visited Italy! The tomato sauce they use is absolutely divine. By far the best pasta I've had in San Diego- I literally almost ordered another one halfway through (barely held myself back!)
The Cielo (Duck / Parsnip Puree / Nebbiolo & Amarena Demi / Confit Tomatoes on the Vine / Black Garlic Emulsion) is incredibly unique- they sous vide it, which is unlike any duck preparation I've heard of in San Diego. It makes it taste extra duck-y, while staying a beautiful soft medium on the inside with a crispy skin on the outside. And of course it is served with a sauce that beautifully compliments it. We did happen to try one of their risottos (Fugazetta) and unfortunately neither of us thought it was anything special. So maybe skip the risottos!
Now you might be the type to skip out on dessert because you get too full by the end- do NOT do that here. Head chef Daniela Martinez won Chopped Sweets, a dessert showdown on food network. She knows her stuff! If you want something lighter, get the chef's assorted sweets- it's six handmade mini pastries served in an adorable box. Ours included chocolate truffles, a pistachio cream mini pie, and a madeleine.
If you are a matcha lover like me, you MUST get the Profumo di Primavera (Matcha Mousse / Dark Cocoa Crumb / Milk and Honey Bark / Spring Elixir) which is a stunning matcha chocolate dessert. I absolutely devoured this. It has a decent amount of matcha so it isn't for the faint of heart!
I hope I've successfully convinced you to try out Semola pasta! Leave a comment below if you've tried it or if you plan to, and if you also think it's one of the best! It's the perfect date night restaurant.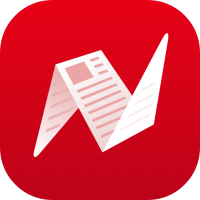 This is original content from NewsBreak's Creator Program. Join today to publish and share your own content.