Based out of Eastvale, Chef My Hoang is a devoted mother who's passion for cooking led her to opening her own home-based takeout restaurant called My Fair Kitchen. She specializes in authentic home-style Vietnamese cuisine made from scratch using recipes she learned from her home of South Vietnam.
My is yet another home cook who has been able to take advantage of the new California law, AB-626, which gives professional chefs and home cooks the opportunity to sell their food from their own home kitchens. This comes with some obligations of course; one must first complete their detailed application to the County Health Department, pass a kitchen inspection from their local County Health Inspector, and obtain a Safety Manager's Certification, which is the highest level of food safety training.
Riverside is the first County in California to implement the program, and has helped hundreds of cooks in the area supplement their income with this groundbreaking opportunity. Click here to watch this short ABC7 coverage where My is interviewed about her experience.
My usually serves her homemade Vietnamese menu Thursday-Saturday. Some of her most popular dishes include: Pho made with 8hr beef broth, prime meats, and fresh condiments; Bun Moc, which is a North Vietnamese vermicelli noodle soup made from pork bone, spare ribs & vegetables; House Special Stir Fry Bean Thread Noodles with Shrimp; Spring Rolls with homemade peanut sauce; crispy fried Vietnamese Egg Rolls served with homemade sauce; and many more! You can see all of her upcoming menus and order directly here.
📍 My Fair Kitchen is a permitted home-based restaurant located in central Eastvale right off I-15. General location is shown within a half mile radius on the map in the menu link. Exact address is given upon order completion to protect the chef's privacy.
Follow us for more local chef stories & food options!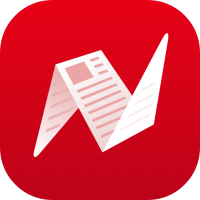 ...