The Los Angeles Chargers shocked many with a few surprising roster cuts as the regular season arrives
Los Angeles utilized the entire preseason as tryouts for the team. Hardly any of the starters played, besides a few linemen and linebackers. That allowed for many of the backups and rookies to earn reps in the three games. Regardless of the results, head coach Brandon Staley and his staff had a lot of thinking to do leading up to Tuesday's roster deadline.
The Chargers decided to format an unusual roster that left many questioning some decisions. Offensively, they kept three quarterbacks, four tight ends, four running backs, nine linemen and just five receivers. I can't leave out Justin Herbert's best friend and fullback Gabe Nabers.
Keeping four tight ends is unusual, especially with the amount of pass plays the Chargers will call. The plan is to suit up three quarterbacks, which is another head-scratcher considering Herbert's ability. Mike Williams hasn't been healthy all camp, which would be a good reason to keep the usual six receivers. LA has other plans in that regard. KJ Hill made the final receiver spot, as Tyron Johnson and Joe Reed were cut.
Defensively, they decided to keep five d-linemen, four edge rushers, five linebackers and 10 defensive backs. Amen Ogbongbemiga is a surprise addition as he is one of the five linebackers making the roster. Forrest Merrill and Christian Covington made the final cut to the defensive line.
Tristan Vizcaino earned the chance to start the season as LA's kicker, while Ty Long continues to punt.
Los Angeles Chargers Cut Roster Down to 53
The biggest surprise is the release of receiver Tyron Johnson and kicker Michael Badgley.
Johnson shined during camp and opened many eyes with his speed. His release ensures that receivers Josh Palmer and Jalen Guyton will serve as the third and fourth strings (not in that respective order). Johnson will certainly be picked up by another team at some point in the next few days or weeks. He is eligible for a practice squad but has shown the ability to play at this level.
"It was a tough one, a really tough one," Staley said. "T-Billy has done a lot for this team in the past and he did some good things for us in camp. This was one of the tougher conversations I had today."
Badgely is not as much of a surprise as Johnson. His potential is high, but the Chargers felt Vizcaino was the way to go. Badgley kicked very well his rookie year a few seasons ago, but since then has been like every other Chargers' kicker in the past — below average (and that's putting in nicely).
Week 1 is right around the corner and LA will travel to Washington to take on Ryan Fitzpatrick and the Football Team. There could very well be more Los Angeles Chargers roster moves prior to next Sunday, September 12.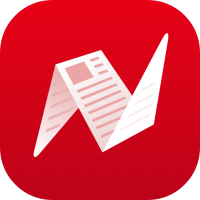 -----------------
This is original content from NewsBreak's Creator Program. Join today to publish and share your own content.