The 2021 NBA Draft is scheduled to take place on Thursday, July 29th in Brooklyn. As that date continues to draw closer, the hype surrounding the incoming rookie class will only intensify. Draft night always marks an evening of newfound hope for the future. Franchise goals can range from rounding out a contending roster to drafting a cornerstone player for the future. Among the prospects who could go in the top ten of this year's NBA Draft is small forward Corey Kispert out of Gonzaga.
The following is a complete Corey Kispert NBA Draft profile, including stats, highlights and a mock projection.
Corey Kispert Draft Profile, Stats, Highlights and Projection
Corey Kispert
Position: Small Forward
Height: 6'6"
Weight: 224 lbs
Age: 22
College: Gonzaga
Corey Kispert 2020-21 Stats
Games Played: 32
Points: 18.6
Rebounds: 5.0
Assists: 1.8
Field Goal Percentage: 62.8%
3-Point Field Goal Percentage: 44.0%
Free Throw Percentage: 87.8%
Steals: 0.9
Blocks: 0.4
Turnovers: 1.3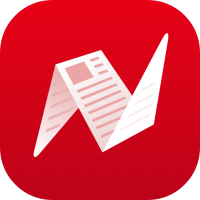 Corey Kispert Draft Profile
Strengths
Corey Kispert aims to follow similar paths as Buddy Hield and Devonte' Graham by playing all four years in college before making the transition to the NBA. Kispert's development in college has made him a player who has not only made great improvements statistically, but Kispert had the privilege of playing in many high-pressure situations in the NCAA. Kispert's abilities to knock down the three-ball, make good quick decisions and play great defense on and off the ball make him a good prospect for a team looking for a solid Day 1 role player.
Weaknesses
Kispert lacks the quickness to be able to guard modern NBA point guards. This means it will be difficult for him to switch onto smaller opponents in P&R situations. He also does not have much of an established arsenal of dribble moves. He is best when he is stationary in catch-and-shoot situations where he does not need to create his own shot.
Corey Kispert Highlights
Pro Comparison
Bojan Bogdanovic, Joe Harris, Gary Trent Jr.
Corey Kispert Draft Projection
All 2021 NBA Draft projections are taken from the latest Bleacher Report mock draft by Jonathan Wasserman.
Corey Kispert is currently projected to be drafted by the Golden State Warriors at No. 14 overall.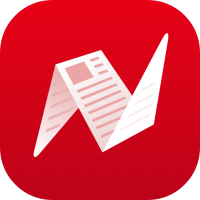 ---------------
This is original content from NewsBreak's Creator Program. Join today to publish and share your own content.