The 2021 NBA Draft is scheduled to take place on Thursday, July 29th in Brooklyn. As that date continues to draw closer, the hype surrounding the incoming rookie class will only intensify. Draft night always marks an evening of newfound hope for the future. Franchise goals can range from rounding out a contending roster to drafting a cornerstone player for the future. Among the prospects who are projected to go early in the Second Round of this year's NBA Draft is guard Nah'Shon Hyland out of VCU.
The following is a complete Nah'Shon Hyland NBA Draft profile, including stats, highlights and a mock projection.
Nah'Shon Hyland Draft Profile, Stats, Highlights and Projection
Nah'Shon Hyland
Position: Guard
Height: 6'3"
Weight: 165 lbs.
Age: 20
College: VCU Rams
Nah'Shon Hyland 2020-21 Stats
Games Played: 24
Points: 19.5
Rebounds: 4.7
Assists: 2.1
Field Goal Percentage: 44.7%
3-Point Field Goal Percentage: 37.1%
Free Throw Percentage: 86.2%
Steals: 0.8
Blocks: 0.3
Turnovers: 1.2
Nah'Shon Hyland Highlights
Follow me to see more articles like this.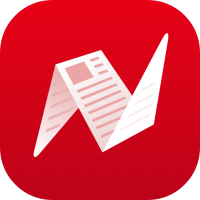 ...
Nah'Shon Hyland Draft Profile
Strengths
Nah'Shon Hyland broke out during his sophomore collegiate season at VCU. He was one of the top players in the Atlantic 10 Conference this past season and shot up 2021 NBA Draft boards as a result. Hyland has smooth ball-handling skills and an explosive first step. He isn't afraid of taking the ball and looking to score. He has an uncanny ability to shoot the 3-ball off the dribble. Hyland has excellent speed off the bounce and his athleticism enables him to finish in a number of ways at the rim. 
Weaknesses
Coming out of college, Hyland is more of a score-first point guard as opposed to a floor general. He will need to get better at facilitating offensive looks for his teammates at the next level. While he does have sound skills defensively, an additional concern lies in his size. Hyland will need to add some muscle to his 165-pound frame if he is to become a true lockdown defender at the NBA level. 
Pro Comparison
Immanuel Quickley, Jamal Crawford
Follow us for more sports stories!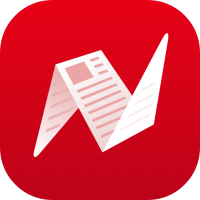 ...
Nah'Shon Hyland Draft Projection
All 2021 NBA Draft projections are taken from the latest Bleacher Report mock draft by Jonathan Wasserman.
Nah'Shon Hyland is currently projected to be drafted by the Detroit Pistons at No. 42 overall.
---------------
This is original content from NewsBreak's Creator Program. Join today to publish and share your own content.