The 2021 NBA Draft is scheduled to take place on Thursday, July 29th in Brooklyn. As that date continues to draw closer, the hype surrounding the incoming rookie class will only intensify. Draft night always marks an evening of newfound hope for the future. Franchise goals can range from rounding out a contending roster to drafting a cornerstone player for the future. Among the highly-touted prospects in this year's NBA Draft is guard Moses Moody out of Arkansas.
The following is a complete Moses Moody NBA Draft profile, including stats, highlights and a mock projection.
Moses Moody Draft Profile, Stats, Highlights and Projection
Moses Moody
Position: Wing
Height: 6'6"
Weight: 205 lbs.
Age: 19
College: Arkansas Razorbacks
Moses Moody 2020-21 Stats
Games Played: 32
Points: 16.8
Rebounds: 5.8
Assists: 1.6
Field Goal Percentage: 42.7%
3-Point Field Goal Percentage: 35.8%
Free Throw Percentage: 81.2%
Steals: 1.0
Blocks: 0.7
Turnovers: 1.6
Moses Moody Highlights
Follow me to see more articles like this.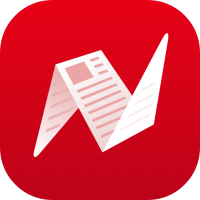 ...
Moses Moody Draft Profile
Strengths
From a physicality standpoint, Moses Moody stacks up as one of the best prospects in the 2021 NBA Draft class. He is a stellar defensive playmaker, using his strength and size to his advantage as a shot-blocker and perimeter defender. Moody played well in an off-ball role on offense at Arkansas. He has a solid pull-up jumper and also has great rebounding instincts, especially on the offensive glass. Moody complements his on-ball defense with excellent intelligence to disrupt passing lanes and offer help when playing off-ball.
Weaknesses
One major knock against Moody in college was his inability to generate quality scoring looks against better defenders. He will need to improve the speed of his release on 3-pointers. Unless Moody greatly improves his ball-handling, it's tough to project him to be a primary scorer at the NBA level. He will also need to improve as a finisher at the rim. 
Pro Comparison
Mikal Bridges, OG Anunoby
Moses Moody Draft Projection
All 2021 NBA Draft projections are taken from the latest Bleacher Report mock draft by Jonathan Wasserman.
Moses Moody is currently projected to be drafted by the Charlotte Hornets at No. 11 overall.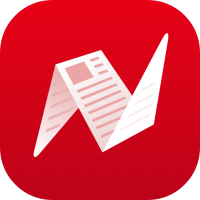 --------------------
This is original content from NewsBreak's Creator Program. Join today to publish and share your own content.