We are now officially less than one week away from the first All-Star Week in the MLB since pre-COVID. Four participants have already been selected to the Home Run Derby. Most notably, Angels pitcher Shohei Ohtani became the first pitcher to ever compete in the event. Before then, however, we still have a week of games for teams to try to build some momentum and/or end the first half on a high note. Here are the final MLB Power Rankings for the first half of this season.
Week 14 MLB Power Rankings
1) Los Angeles Dodgers (53-31) (Last Week: 4)
With the Milwaukee Brewers' loss to Pittsburgh, the Los Angeles Dodgers are now the hottest team in the bigs, winning their last nine games in a row. They started the week with a pivotal two-game sweep over the Giants before sweeping the Nationals in four games. This team seems to be finally hitting their stride, which should be scary for everyone in the league. Even more scary: their next three series are against Miami, Arizona and Colorado.
2) San Francisco Giants (53-30) (1)
The San Francisco Giants did beat up on the Diamondbacks in three of four games, but they lost two key games to the aforementioned Dodgers. With the talent among the top three in the NL West, even a simple slip proves costly. They do lead the Dodgers by a half game, but they also have harder matchups in their next three series. The Dodgers may not be the best in the MLB Power Rankings for long.
3) Milwaukee Brewers (51-34) (7)
The Milwaukee Brewers are red hot and won 11 straight, prior to their loss on Sunday. I know what you're thinking, and yes, the streak did come against Arizona, Colorado the slumping Cubs and the Pirates. Still, 11 games in a row is very impressive, and their bats are finally coming around, which should terrify everyone, seeing how good their pitching is. For those of you still thinking they haven't played anyone, the Crew are 20-6 against teams over .500 and 19-6 against the best division in baseball in the NL West.
4) Boston Red Sox (53-32) (3)
Thanks to the absurd streaks that the Brewers and Dodgers are on, the Red Sox have fallen under the radar a little bit. Make no mistake though, this Red Sox team is dangerous and has won nine of 10 games. They took two of three from the Athletics, as well as taking care of the Royals and winning all four games in that series. With the Angles and Phillies on deck, don't be surprised if this continues.
5) Houston Astros (52-33) (2)
The Houston Astros ended the week strong, winning four straight to sweep the Cleveland Indians. That's all well and good, but they were swept by the Orioles at home the previous series. Yikes. There is no excuse for that, and they now find themselves in a big series with the Athletics to open the week. They can't continue to slip up in easy games if they want to win the AL West.
6) Chicago White Sox (49-34) (9)
At the beginning of the week, it looked as if the Chicago White Sox had quickly woken up from the slump. After their three-game sweep over the Twins, it was all systems go. That's why their series loss to Detroit the very next series is perplexing. It's somewhat understandable, seeing how banged up this team is, but at the same time, they are miles better than the rest of their division on paper and haven't been consistently winning those games, recently. For now, they rise back up in the MLB Power Rankings, but it may be short-lived.
7) Oakland Athletics (49-37) (8)
Oakland already had a tough task this week with the Boston Red Sox on the schedule. They decided to compound said task by losing two of three to the Rangers on their home turf. They could only take one of three from Boston as well. The question must be asked of whether or not this team is actually a serious contender. Outside of the weak AL Central that they are 12-2 against, they are just 37-35 in all other games. It is certainly some cause for concern for Oakland fans.
8) San Diego Padres (50-36) (6)
The San Diego Padres had a "meh" week, compared to their NL West counterparts. Outside of their crazy hot streak a few weeks back, that's mostly been the story of their season. They took two of three from the Reds on the road, then lost two of three to the poor Phillies. While a single series loss doesn't warrant a response usually, the fact that they consistently play down to their competition for most of the season is worrisome. It must be asked why they are 22-15 inside their own division, one of the toughest in the MLB, and just 28-21 outside of it.
9) Tampa Bay Rays (48-36) (5)
Tampa continues a slow slide this season, with another week where they left a lot on the table. They had a chance to pick up one or two easy games (in comparison to the gauntlet of the AL East) and lost them both. Then, they had a chance to beat up on the Blue Jays to widen their gap on second in the division, and they lost two of three. The Rays did have the highlight of the week though, with this beautiful pitching display by outfielder Brett Phillips.
10) New York Mets (43-37) (12)
For as bad as this division is, it's going to be a fun one. There is no clear favorite and the Mets lead has no shrunk to 3.5 thanks in part to them dropping two of three to the second place Braves. They started with a makeup game against Washington which they lost before their series to the Braves which included an embarrassing 20-2 loss on Wednesday. While they did take two of three from the Yankees, it's the Yankees, should we really be impressed by that this season?
11) Toronto Blue Jays (43-39) (14)
The Blue Jays went 3-3 this week after a two three-game series loss to Seattle and win over Tampa Bay. This team is better than their record indicates but just can't seem to ever be able to put it all together. With this week putting them up against Baltimore and Tampa Bay, can they finally show they can consistently win games they should? If not, will we ever see it this season?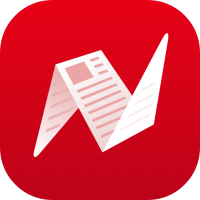 12) Cincinnati Reds (43-40) (17)
The Reds may not have been able to do much with their three-game series against the Padres, but they did take advantage of a reeling Cubs team to catapult them into second place in the NL Central. While there is still plenty of ground they need to make up, they will have a golden opportunity with a four-game series to close out this upcoming week against Milwaukee. If Milwaukee cools down quickly and the Reds pounce, the NL Central could become much closer than it's been the last week or two.
13) Seattle Mariners (45-40) (13)
For as bad as Seattle was after their hot start, they are only 3 1/2 games behind Oakland for second, and seven behind Houston for the lead in the AL West. The last few weeks, the Mariners have started to exhibit some more consistency which they'll need to be serious players in a postseason race. They showed this week that they can win the games they should, along with the games they need to with series wins over Toronto and Texas. Can they keep it up and be a dark horse in the AL West?
14) Cleveland Indians (42-39) (10)
Boy, how one bad stretch can change things. Up to this point, the Indians weren't great, but were quietly solid. Add in two wins over their last ten and a six-game losing streak and all that progress gets washed away. Now only three games over .500, the Indians have to travel to Tampa for three before getting the Royals for three at home. They'll need to stop the bleeding if they have any chance to keep pace with the White Sox.
15) Los Angeles Angels (42-41) (19)
Last week I said Vlad Jr. was the obvious MVP choice for the American League. I apologize Angels fans. If anyone thinks it's anyone but Shoehei Ohtani right now, they need to be checked for a possible concussion. Not only has Ohtani already mashed 31 homers, but he also is 3-1 with an ERA of 3.60. While the pitching isn't exactly elite, the fact that he's able to do two things at a solid level in the MLB is absolutely absurd. When Mike Trout comes back, this team will be a problem.
16) New York Yankees (42-41) (15)
What's more embarrassing? The fact that the Yankees are fourth in the AL East, the fact that they are a full ten games out of first, or the fact that they have one of the highest payrolls in the majors and are a game over .500? For whatever reason, this team just cannot figure it out and the clock on Aaron Boone on manager is running out. Unless they have a crazy run in them, they'll be lucky to make the playoffs with the way the American League is shaping up.
17) Washington Nationals (40-42) (16)
Last week the Nationals looked like the best bet to challenge the Mets. This week, they lost four straight to the Dodgers and never really looked competitive in any of the games. Although more was expected from this team against L.A., we'll truly see what this team is made of when they have to travel for four in San Diego before another three in San Francisco this week. Can they hang with the big boys or are they just another NL East team?
18) Chicago Cubs (42-42) (11)
The Cubs suck. There really is no other way to put it. They have lost nine straight. Their losses to the Dodgers are understandable. A three-game sweep to Milwaukee is painful but their hot so it's not a backbreaker. What is unforgivable however is giving up 14+ to the Brewers (who have second worst batting average in the MLB) twice and getting swept by the Reds, while only putting up five runs in three games. The Cubs need to shake this off and fast. They are already 8 1/2 behind Milwaukee already and can't afford to fall back more.
19) Philadelphia Phillies (39-42) (20)
The Phillies were nothing special to start the week but looked good taking two of three from San Diego. With the Chicago Cubs on deck, the Phillies could take advantage of lucky scheduling and gain some more ground in the NL East race. With only 4 1/2 games separating them and the Mets, this form, if continued, could have them knocking on the door sooner rather than later.
20) St. Louis Cardinals (41-44) (21)
Thanks to the collapse that has been the Chicago Cubs, the Cardinals are no longer the laughing stock of the NL Central. They did take care of business against Arizona with a much needed sweep, but they did also lose three of four to Colorado. Yes, Colorado is good at home, but you still shouldn't be losing three of four to them, especially seeing you needed extra innings for the one win.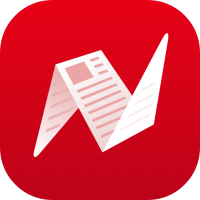 For maybe the first time all season, the Braves looked like the best team in the NL East. While them being the best in that division shouldn't be surprising, the fact it has taken them so long to look the part is a little scary. With a cupcake schedule this week with Pittsburgh and Miami, they should be able to close in on the Mets even more. If they can end the first half on the high note, they could run away with this division quickly after the All-Star break.
22) Detroit Tigers (38-46) (23)
To anybody reading from Detroit, I send my deepest condolences to you. Somehow the Tigers are the best team in Detroit, and you have four major pro teams too. To be fair to the Tigers though, they've made quite the turnaround. This team was looking to be the worst team in the majors for a few weeks and are now only eight games below .500. They took two of three from Cleveland and the White Sox this week and have shown they have a lot of fight in them. If only they could combine their ability to beat good teams with a solid lineup.
23) Colorado Rockies (37-48) (26)
Death, taxes, and the Rockies punching above their weight at home. The three guarantees in life. While the Pirates are nothing to be scared of this season, the fact that Colorado held them to two total runs over three games with how balls travel at Coors Field is mind boggling. The fact that they beat St. Louis in three of four at home too is impressive as well. If only they could start to win on the road.
24) Miami Marlins (35-47) (24)
The Marlins have the best run differential in the NL East with +20. Too bad they still find themselves in dead last in the division. They split the shortened series with Philadelphia thanks to a postponement before losing two of three to the Braves. With the Dodgers and Braves on deck this week, the run differential disparity in the NL East will likely sort itself out.
25) Texas Rangers (33-51) (28)
In this week's edition of bad teams playing well above their abilities, I present the Texas Rangers. They haven't done all that much in fairness, but winning six of ten isn't the usual stretch for a team 18 games below .500. To their credit, even with the Athletics struggling of late, taking two of three from them in Oakland is impressive. They did turn around and lose two of three to Seattle immediately after but it was a good run while it lasted.
26) Kansas City Royals (35-48) (25)
The Royals did start out the week being swept by Boston over four games. To their credit though, they did lose two of those games by just a single run. They bounced back nicely to take two of three from Minnesota, but it's Minnesota, it doesn't mean much of anything. Bragging rights I guess?
27) Minnesota Twins (34-48) (22)
As soon as the Twins showed us they could be competent, they decided that would be too much work and decided to fall into irrelevancy again. They were swept by the reeling White Sox in three before dropping two of three to the Royals. This isn't May either so these Royals suck too. There is too much talent on this team to be doing this poorly. Look for them to be big sellers during the All-Star break.
28) Pittsburgh Pirates (30-53) (27)
The Pirates did get swept in Colorado in three games, although Colorado is somehow one of the best home teams in the big leagues. While they did lose three of four to the Brewers, they did snap their 11-game winning streak and aren't nearly as pitiful as Baltimore or Arizona at the moment. The Pirates will forever be hated by Milwaukee however thanks to their win stopping Milwaukee from getting that 12th straight win that would end in free burgers courtesy of George Webb's. On behalf of all of Milwaukee...damn you Pirates.
29) Baltimore Orioles (27-57) (29)
It took way longer than it should've seeing the Diamondbacks had multiple double digit losing streaks, but the Orioles finally have a decent amount of space between them and the team who must not be named. They do deserve a lot of credit this week however for sweeping Houston in three games at Houston. They did promptly go back to their losing ways after, but it's still a pretty impressive three-game stretch.
30) Arizona Diamondbacks (23-63) (30)
Why this Diamondbacks team still got a Sunday Night Baseball game and wasn't flexed out of it is beyond me. Either way, their winning percentage isn't even a good batting average, at .271. At least they weren't swept by the Cardinals and the Giants this week. Baby steps. Still, they are doing a great job at holding down last place in our MLB Power Rankings.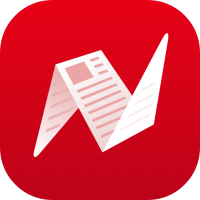 -----------
This is original content from NewsBreak's Creator Program. Join today to publish and share your own content.