With every season comes a lot of uncertainty. At the start of last season, if you would've told me the Finals would be played in Disney World with no fans and some of the worst ratings of all-time, I would've made sure you hadn't just jumped into a brick wall head first. There is no way to predict what will transpire, but I can certainly make some educated guesses/predictions. Let's jump right into it. Here are my five bold predictions for the 2020-21 NBA Season.
Nets Don't Make the Conference Finals
On paper, this team is stacked. Too bad talent isn't the only thing that matters; just ask the 2003-04 Los Angeles Lakers. An extremely sensitive Kevin Durant comes back along with Kyrie Irving who can't take criticism, responsibility, and says stuff like: "I don't really see us having a "head" coach. KD could be a head coach, I could be a head coach (some days)." Add all that toxicity to Mike D'Antoni as an assistant and to first-year head coach Steve Nash. What about the role players likely thinking they were just fine without KD and Kyrie if things start going south? I don't see how in the hell this works.
Follow me to see more articles like this.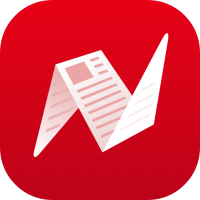 ...
Damian Lillard Wins MVP
This Portland team is really Damian Lillard doing everything to cover up the holes left by the other players on the team, minus CJ McCollum. He looked like an absolute stud to start the season, and looked other-worldly in the bubble. Although it wasn't enough to get to the promised land, Dame has shown he can easily carry this team to relevance. I have a bad feeling Luka Doncic gets hurt sometime this season (I hope I'm wrong) and the voters aren't going to give it to Giannis again no matter how good he is. With LeBron James and Anthony Davis likely resting a lot, I don't see a player more likely to win than Lillard.
Miami Fizzles Out
The Miami Heat had a great run last season. Here's the problem: the cracks are showing. Jae Crowder shot 43% from deep against the Bucks and is now in Phoenix. Jimmy Butler shot 46%. Crowder played a big role in multiple wins and Butler shot only 24% from deep in the regular season. Butler's shooting will come back down to earth, and losing Crowder means they are going to lose a fair amount of production from deep. They did win in five, but even head coach Erik Spoelstra said the series was closer than it looked. They don't have enough anymore. Add in Tyler Herro being absolutely exposed in the Finals, and the recipe to defeat Miami has been revealed.
Clippers Will Be a Five Seed at Best
Where to start. The Los Angeles Clippers fired coach Doc Rivers and hired a Ty Lue, whose only claim to fame is a championship in which LeBron and Kyrie played some of the best basketball in playoff history and still needed seven games. The Clippers are fractured, with all of the special treatment given to Paul George and Kawhi Leonard. Losing a big piece and hustle player like Montrezl Harrell won't help things at all. There will be a lot of infighting and, with all due respect, there is no way Lue can effectively deal with it. I can easily see the Lakers, Mavericks, Nuggets and even possibly the Suns, or another sleeper, finishing ahead of them. Again, it's more than just talent.
Mike Budenholzer: Fired
Hear me out. The Milwaukee Bucks blazed past everyone and jumped out to a 2-0 lead on Toronto in the 2018 ECF. Then, they lost four straight. Bud Budenholzer was quoted saying he doesn't change the offense and you "hope it works out." His scheme may work in the regular season when teams have little time to prepare, but in the playoffs? It doesn't work. Why do you think every one of his teams has turned to shit in the playoffs.
He's 32-32 in his career in the postseason. With the talent on the Bucks, that's nothing short of pathetic. He refused to play any starter more than 30 minutes against the Heat this past year and was embarrassed. If he can't make it to the Finals with one of the best two way guards in the league in Jrue Holiday as maybe the THIRD option, he needs to literally be chased out of Milwaukee. This is the season. Finals or bust. Unfortunately for Budenholzer, if he keeps pulling the same crap he has in the past and they don't make it, his ass is grass.