There's something about being bloated with turkey and pie while being surrounded by loud family and watching football that makes me...well...thankful. NFL Thanksgiving is better than NBA Christmas, better than New Year's college football and it's way better than Earth Day NHL. Okay, I'm not totally sure that the last one is a thing, but if it is, it sucks.
We have two games on schedule for Thursday (with Ravens-Steelers postponed): Texans at Lions and Washington at Cowboys.
For a full list of Thanksgiving Day standings, you can click here.
Let's start talking about what you came here for — the five greatest NFL Thanksgiving games!
Honorable Mention: NFL Thanksgiving 2012
New England Patriots 49, New York Jets 17
Was it a close game? No. Was it a good game? Not really. But did it have one of the greatest moments in the history of mankind? You bet your sweet cheeks it did!
Butt fumble, baby!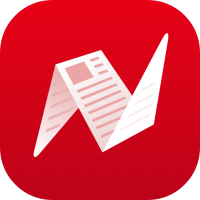 5. NFL Thanksgiving 1986
Green Bay Packers 44, Detroit Lions 40
When you think about the Packers, you think Aaron Rodgers, Brett Favre, Bart Starr and Vince Lombardi. What if I told you the Packers still played football without those four? It's true. They didn't do it well, but it is true.
This 1986 NFC North matchup is still the highest-scoring Thanksgiving game of all time. For that, it makes the list. The Packers came back from being down 10 in the fourth quarter to win the game. Much of their success can be credited to receiver Walter Stanley, who had the best game of his career.
Stanley finished the game with 207 all-purpose yards and three touchdowns, including an 83-yard punt return to win the game.
4. NFL Thanksgiving 1994
Dallas Cowboys 42, Green Bay Packers 31
After Troy Aikman and second stringer Rodney Peete were sidelined due to injury, Jason Garrett (yes, THAT Jason Garrett), came in and won a shootout against the 'ol gunslinger Brett Favre. This high-scoring matchup became an instant classic for Cowboy fans, but many of us in Wisconsin have successfully blocked this memory out. I apologize for reminding everyone.
Now, Garrett gets much of the credit, and rightfully so, but another no-name also did his share to contribute to the win. Running back Emmitt Smith (maybe you've heard of him?) also finished the game with a modest 228 yards.
3. NFL Thanksgiving 1980
Chicago Bears 23, Detroit Lions 17 (OT)
For some reason, this NFL Thanksgiving game is often forgot about when recalling all of the great matchups we have seen. But when division rivals go to overtime, you can bet it was a fun game.
Chicago trailed Detroit 17-3 headed into the fourth quarter, but that's when things got interesting. The Bears scored two unanswered touchdowns, including the game-tying scramble by Vince Evans as time expired!
This meant overtime, but not for long. Chicago's Dave Williams took the opening kickoff of overtime back 95 yards for the win. This score set the record for shortest regular-season overtime in NFL history, at 16 seconds.
Unfortunately, Williams' record does not stand at the top spot today. Drew Brees trimmed three seconds off the record with a throw to C.J. Spiller. Then, the fastest overtime ever came directly from Heaven, as Tim Tebow and the Broncos scored in 11 seconds back in the 2012 Wild Card Playoff game.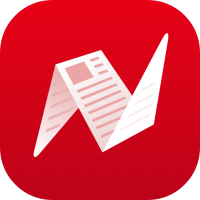 2. NFL Thanksgiving 1993
Miami Dolphins 16, Dallas Cowboys 14
What. A. Finish.
Down 13-14, the Miami Dolphins were in the snow, wishing they were back in Florida. Set up to hit the game-winning field goal, kicker Pete Stoyanovich was blocked by Dallas' Jimmie Jones, which caused the ball to roll to the 10-yard line.
Instead of letting the play get whistled dead, Dallas' Leon Lett charged in like a hero and touched the ball, but failed to recover it. Instead, the Dolphins fell on the ball with time left, resulting in another attempt to win.
Of course, Stoyanovich kicks it through the uprights for the win, and Leon Lett went home feeling like a donkey. However this feeling couldn't have lasted too long, since the Cowboys won the rest of their games (including the Super Bowl), while the Dolphins lost the rest of theirs.
1. NFL Thanksgiving 1974
Dallas Cowboys 24, Washington Redskins 23
The consensus greatest NFL Thanksgiving game was the Cowboys' comeback against the Redskins in 1974. Many know this game as the Clint Longley game.
Those of you unfamiliar with this game are undoubtedly wondering who the heck Clint Longley is! Well, after starting quarterback Roger Staubach was knocked out of the game in the third quarter, the Cowboys turned to rookie Longley. At this point, Longley had not attempted a single pass in the NFL. This did not seem to matter, as he began to narrow the Redskins' early 16-3 lead.
Down 23-17 at midfield with 30 seconds left, Longley shocked the nation. He threw a beautiful ball that hit Drew Pearson in stride, which resulted in the 50-yard tying score.
This easily was the highlight of Clint Longley's career, since the other thing he was known for was sucker punching Roger Staubach. As you may have guessed, this did not end well. Longley was traded away, then was out of the league by 25. He ended his career with only two starts and 68 pass attempts, but he did make it to the top spot of a list on FlurrySports, so I think he'll go to bed smiling tonight.